Who won the Glamorous Oscars 2021?
The Oscars have finally been given to their rightful winners! Find out who won what and if we predicted it right!
About Oscars 2021
The 93rd Academy Awards ceremony, presented by the Academy of Motion Picture Arts and Sciences, will honor the best films released between January 1, 2020, and February 28, 2021. The nominees for the 93rd Academy Awards were announced on March 15, 2021, in a global live stream on the official website by Priyanka Chopra Jonas and Nick Jonas.
Best Director
Winner
Chloé Zhao
Predicted by TTP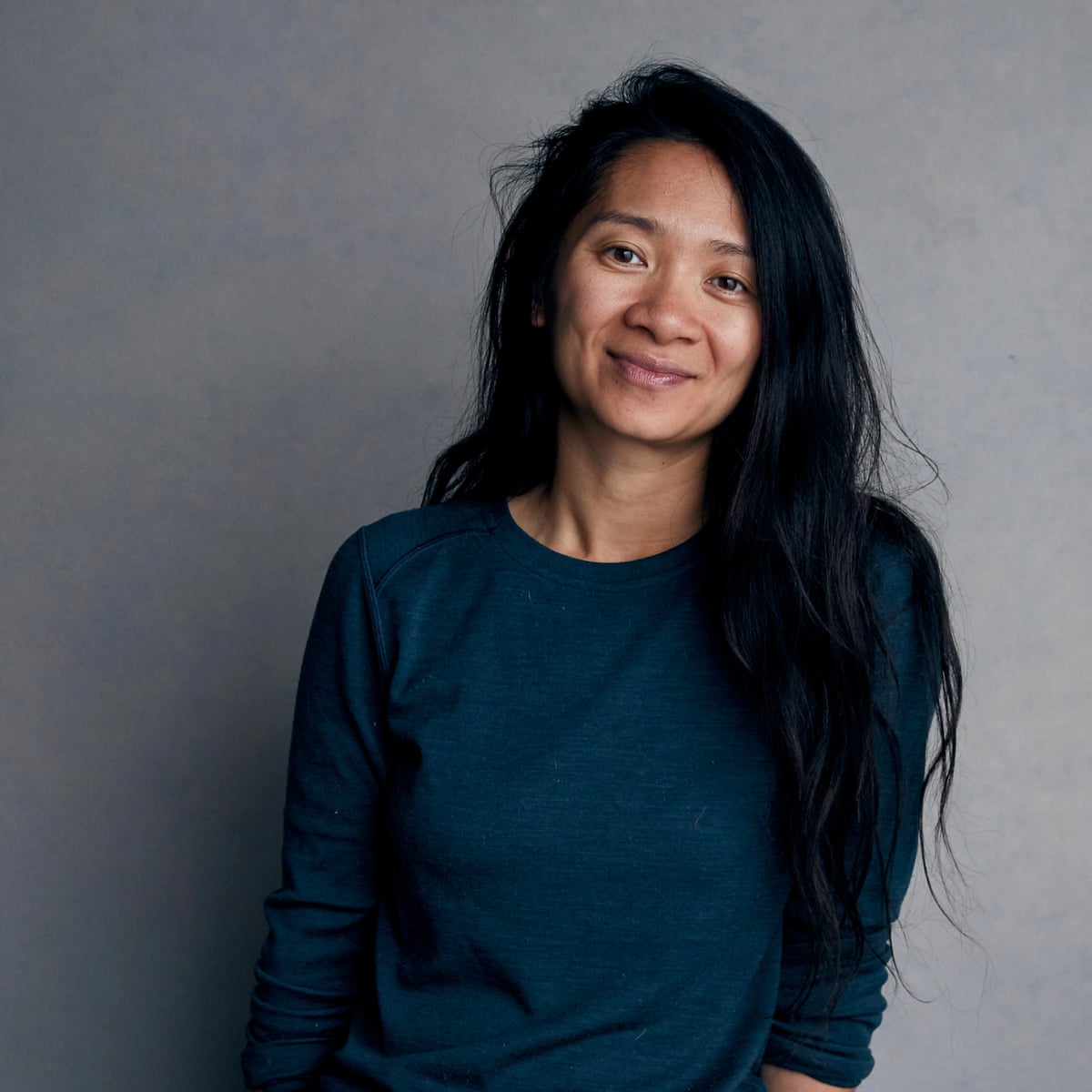 Chloé Zhao
Best Best Picture
Winner
Nomadland
Predicted by TTP
Nomadland
Best Actress in a Leading Role
Winner
Frances McDormand
Predicted by TTP
Carey Mulligan
Best Actor in a Leading Role
Winner
Anthony Hopkins
Predicted by TTP
Chadwick Boseman
Best International Feature
Winner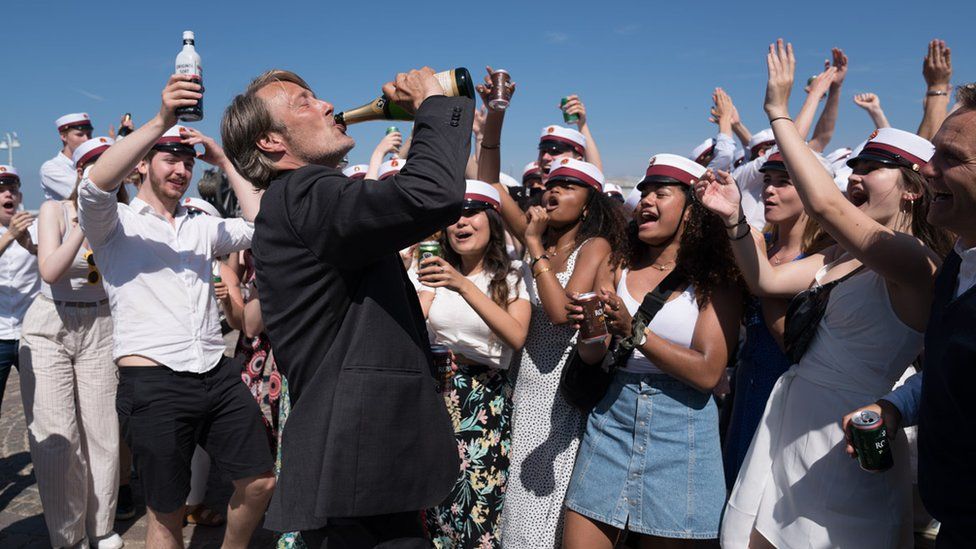 Another Round
Predicted by TTP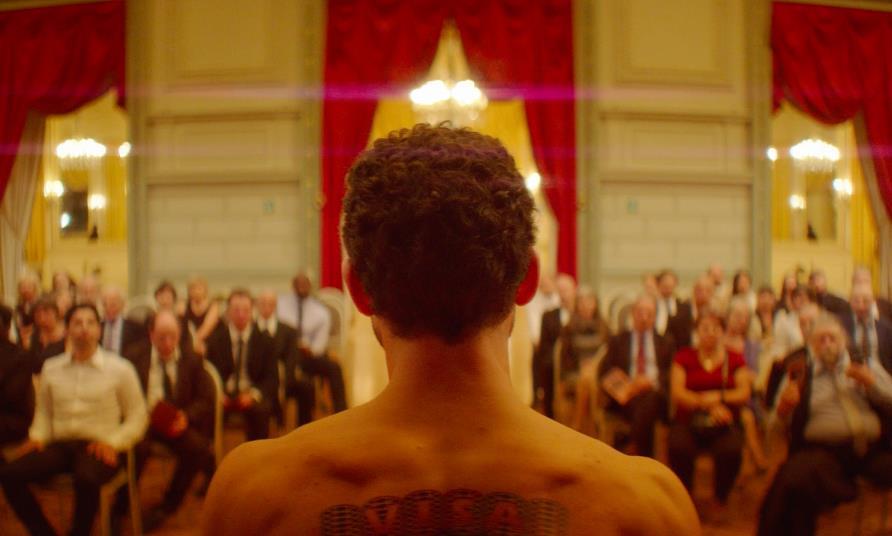 The Man who Sold his Skin
Best Documentary Feature
Winner
My Octopus Teacher
Predicted by TTP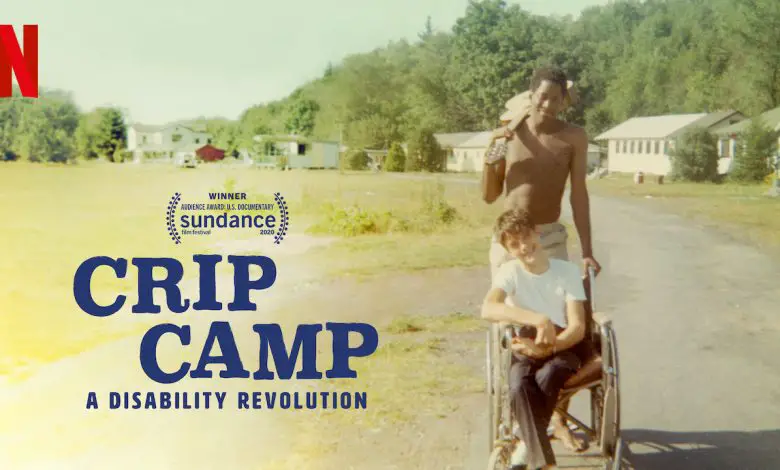 Crip Cramp: A Disability Revolution
Best Animated Feature
Check out Articles in this Series:
The 93rd Academy Awards ceremony, presented by the Academy of Motion Picture Arts and Sciences, will honor the best films released between January 1, 2020, and February 28, 2021. The nominees for the 93rd Academy Awards were announced on March 15, 2021, in a global live stream on the official website by Priyanka Chopra Jonas and Nick Jonas.Oscar
The 93rd Academy Awards ceremony, presented by the Academy of Motion Picture Arts and Sciences, will honor the best films released between January 1, 2020, and February 28, 2021. The nominees for the 93rd Academy Awards were announced on March 15, 2021, in a global live stream on the official website by Priyanka Chopra Jonas and Nick Jonas.Oscar
The 93rd Academy Awards ceremony, presented by the Academy of Motion Picture Arts and Sciences, will honor the best films released between January 1, 2020, and February 28, 2021. The nominees for the 93rd Academy Awards were announced on March 15, 2021, in a global live stream on the official website by Priyanka Chopra Jonas and Nick Jonas.Oscar
The 93rd Academy Awards ceremony, presented by the Academy of Motion Picture Arts and Sciences, will honor the best films released between January 1, 2020, and February 28, 2021. The nominees for the 93rd Academy Awards were announced on March 15, 2021, in a global live stream on the official website by Priyanka Chopra Jonas and Nick Jonas.Oscar
The 93rd Academy Awards ceremony, presented by the Academy of Motion Picture Arts and Sciences, will honor the best films released between January 1, 2020, and February 28, 2021. The nominees for the 93rd Academy Awards were announced on March 15, 2021, in a global live stream on the official website by Priyanka Chopra Jonas and Nick Jonas.Oscar
The 93rd Academy Awards ceremony, presented by the Academy of Motion Picture Arts and Sciences, will honor the best films released between January 1, 2020, and February 28, 2021. The nominees for the 93rd Academy Awards were announced on March 15, 2021, in a global live stream on the official website by Priyanka Chopra Jonas and Nick Jonas.Oscar
The 93rd Academy Awards ceremony, presented by the Academy of Motion Picture Arts and Sciences, will honor the best films released between January 1, 2020, and February 28, 2021. The nominees for the 93rd Academy Awards were announced on March 15, 2021, in a global live stream on the official website by Priyanka Chopra Jonas and Nick Jonas.Oscar
The 93rd Academy Awards ceremony, presented by the Academy of Motion Picture Arts and Sciences, will honor the best films released between January 1, 2020, and February 28, 2021. The nominees for the 93rd Academy Awards were announced on March 15, 2021, in a global live stream on the official website by Priyanka Chopra Jonas and Nick Jonas.Oscar
The 93rd Academy Awards ceremony, presented by the Academy of Motion Picture Arts and Sciences, will honor the best films released between January 1, 2020, and February 28, 2021. The nominees for the 93rd Academy Awards were announced on March 15, 2021, in a global live stream on the official website by Priyanka Chopra Jonas and Nick Jonas.Oscar
The 93rd Academy Awards ceremony, presented by the Academy of Motion Picture Arts and Sciences, will honor the best films released between January 1, 2020, and February 28, 2021. The nominees for the 93rd Academy Awards were announced on March 15, 2021, in a global live stream on the official website by Priyanka Chopra Jonas and Nick Jonas.Oscar
The 93rd Academy Awards ceremony, presented by the Academy of Motion Picture Arts and Sciences, will honor the best films released between January 1, 2020, and February 28, 2021. The nominees for the 93rd Academy Awards were announced on March 15, 2021, in a global live stream on the official website by Priyanka Chopra Jonas and Nick Jonas.Oscar
The 93rd Academy Awards ceremony, presented by the Academy of Motion Picture Arts and Sciences, will honor the best films released between January 1, 2020, and February 28, 2021. The nominees for the 93rd Academy Awards were announced on March 15, 2021, in a global live stream on the official website by Priyanka Chopra Jonas and Nick Jonas.Oscar
The 93rd Academy Awards ceremony, presented by the Academy of Motion Picture Arts and Sciences, will honor the best films released between January 1, 2020, and February 28, 2021. The nominees for the 93rd Academy Awards were announced on March 15, 2021, in a global live stream on the official website by Priyanka Chopra Jonas and Nick Jonas.Oscar
The 93rd Academy Awards ceremony, presented by the Academy of Motion Picture Arts and Sciences, will honor the best films released between January 1, 2020, and February 28, 2021. The nominees for the 93rd Academy Awards were announced on March 15, 2021, in a global live stream on the official website by Priyanka Chopra Jonas and Nick Jonas.Oscar
The 93rd Academy Awards ceremony, presented by the Academy of Motion Picture Arts and Sciences, will honor the best films released between January 1, 2020, and February 28, 2021. The nominees for the 93rd Academy Awards were announced on March 15, 2021, in a global live stream on the official website by Priyanka Chopra Jonas and Nick Jonas.Oscar
The 93rd Academy Awards ceremony, presented by the Academy of Motion Picture Arts and Sciences, will honor the best films released between January 1, 2020, and February 28, 2021. The nominees for the 93rd Academy Awards were announced on March 15, 2021, in a global live stream on the official website by Priyanka Chopra Jonas and Nick Jonas.Oscar
The 93rd Academy Awards ceremony, presented by the Academy of Motion Picture Arts and Sciences, will honor the best films released between January 1, 2020, and February 28, 2021. The nominees for the 93rd Academy Awards were announced on March 15, 2021, in a global live stream on the official website by Priyanka Chopra Jonas and Nick Jonas.Oscar
The 93rd Academy Awards ceremony, presented by the Academy of Motion Picture Arts and Sciences, will honor the best films released between January 1, 2020, and February 28, 2021. The nominees for the 93rd Academy Awards were announced on March 15, 2021, in a global live stream on the official website by Priyanka Chopra Jonas and Nick Jonas.Oscar
The 93rd Academy Awards ceremony, presented by the Academy of Motion Picture Arts and Sciences, will honor the best films released between January 1, 2020, and February 28, 2021. The nominees for the 93rd Academy Awards were announced on March 15, 2021, in a global live stream on the official website by Priyanka Chopra Jonas and Nick Jonas.Oscar
The 93rd Academy Awards ceremony, presented by the Academy of Motion Picture Arts and Sciences, will honor the best films released between January 1, 2020, and February 28, 2021. The nominees for the 93rd Academy Awards were announced on March 15, 2021, in a global live stream on the official website by Priyanka Chopra Jonas and Nick Jonas.Oscar
The 93rd Academy Awards ceremony, presented by the Academy of Motion Picture Arts and Sciences, will honor the best films released between January 1, 2020, and February 28, 2021. The nominees for the 93rd Academy Awards were announced on March 15, 2021, in a global live stream on the official website by Priyanka Chopra Jonas and Nick Jonas.Oscar
The 93rd Academy Awards ceremony, presented by the Academy of Motion Picture Arts and Sciences, will honor the best films released between January 1, 2020, and February 28, 2021. The nominees for the 93rd Academy Awards were announced on March 15, 2021, in a global live stream on the official website by Priyanka Chopra Jonas and Nick Jonas.Oscar
The 93rd Academy Awards ceremony, presented by the Academy of Motion Picture Arts and Sciences, will honor the best films released between January 1, 2020, and February 28, 2021. The nominees for the 93rd Academy Awards were announced on March 15, 2021, in a global live stream on the official website by Priyanka Chopra Jonas and Nick Jonas.Oscar
The 93rd Academy Awards ceremony, presented by the Academy of Motion Picture Arts and Sciences, will honor the best films released between January 1, 2020, and February 28, 2021. The nominees for the 93rd Academy Awards were announced on March 15, 2021, in a global live stream on the official website by Priyanka Chopra Jonas and Nick Jonas.Oscar
The 93rd Academy Awards ceremony, presented by the Academy of Motion Picture Arts and Sciences, will honor the best films released between January 1, 2020, and February 28, 2021. The nominees for the 93rd Academy Awards were announced on March 15, 2021, in a global live stream on the official website by Priyanka Chopra Jonas and Nick Jonas.Oscar
The 93rd Academy Awards ceremony, presented by the Academy of Motion Picture Arts and Sciences, will honor the best films released between January 1, 2020, and February 28, 2021. The nominees for the 93rd Academy Awards were announced on March 15, 2021, in a global live stream on the official website by Priyanka Chopra Jonas and Nick Jonas.Oscar
The 93rd Academy Awards ceremony, presented by the Academy of Motion Picture Arts and Sciences, will honor the best films released between January 1, 2020, and February 28, 2021. The nominees for the 93rd Academy Awards were announced on March 15, 2021, in a global live stream on the official website by Priyanka Chopra Jonas and Nick Jonas.Oscar
The 93rd Academy Awards ceremony, presented by the Academy of Motion Picture Arts and Sciences, will honor the best films released between January 1, 2020, and February 28, 2021. The nominees for the 93rd Academy Awards were announced on March 15, 2021, in a global live stream on the official website by Priyanka Chopra Jonas and Nick Jonas.Oscar
The 93rd Academy Awards ceremony, presented by the Academy of Motion Picture Arts and Sciences, will honor the best films released between January 1, 2020, and February 28, 2021. The nominees for the 93rd Academy Awards were announced on March 15, 2021, in a global live stream on the official website by Priyanka Chopra Jonas and Nick Jonas.Oscar
The 93rd Academy Awards ceremony, presented by the Academy of Motion Picture Arts and Sciences, will honor the best films released between January 1, 2020, and February 28, 2021. The nominees for the 93rd Academy Awards were announced on March 15, 2021, in a global live stream on the official website by Priyanka Chopra Jonas and Nick Jonas.Oscar
The 93rd Academy Awards ceremony, presented by the Academy of Motion Picture Arts and Sciences, will honor the best films released between January 1, 2020, and February 28, 2021. The nominees for the 93rd Academy Awards were announced on March 15, 2021, in a global live stream on the official website by Priyanka Chopra Jonas and Nick Jonas.Oscar
The 93rd Academy Awards ceremony, presented by the Academy of Motion Picture Arts and Sciences, will honor the best films released between January 1, 2020, and February 28, 2021. The nominees for the 93rd Academy Awards were announced on March 15, 2021, in a global live stream on the official website by Priyanka Chopra Jonas and Nick Jonas.Oscar
The 93rd Academy Awards ceremony, presented by the Academy of Motion Picture Arts and Sciences, will honor the best films released between January 1, 2020, and February 28, 2021. The nominees for the 93rd Academy Awards were announced on March 15, 2021, in a global live stream on the official website by Priyanka Chopra Jonas and Nick Jonas.Oscar
The 93rd Academy Awards ceremony, presented by the Academy of Motion Picture Arts and Sciences, will honor the best films released between January 1, 2020, and February 28, 2021. The nominees for the 93rd Academy Awards were announced on March 15, 2021, in a global live stream on the official website by Priyanka Chopra Jonas and Nick Jonas.Oscar
The 93rd Academy Awards ceremony, presented by the Academy of Motion Picture Arts and Sciences, will honor the best films released between January 1, 2020, and February 28, 2021. The nominees for the 93rd Academy Awards were announced on March 15, 2021, in a global live stream on the official website by Priyanka Chopra Jonas and Nick Jonas.Oscar
The 93rd Academy Awards ceremony, presented by the Academy of Motion Picture Arts and Sciences, will honor the best films released between January 1, 2020, and February 28, 2021. The nominees for the 93rd Academy Awards were announced on March 15, 2021, in a global live stream on the official website by Priyanka Chopra Jonas and Nick Jonas.Oscar
The 93rd Academy Awards ceremony, presented by the Academy of Motion Picture Arts and Sciences, will honor the best films released between January 1, 2020, and February 28, 2021. The nominees for the 93rd Academy Awards were announced on March 15, 2021, in a global live stream on the official website by Priyanka Chopra Jonas and Nick Jonas.Oscar
The 93rd Academy Awards ceremony, presented by the Academy of Motion Picture Arts and Sciences, will honor the best films released between January 1, 2020, and February 28, 2021. The nominees for the 93rd Academy Awards were announced on March 15, 2021, in a global live stream on the official website by Priyanka Chopra Jonas and Nick Jonas.Oscar
The 93rd Academy Awards ceremony, presented by the Academy of Motion Picture Arts and Sciences, will honor the best films released between January 1, 2020, and February 28, 2021. The nominees for the 93rd Academy Awards were announced on March 15, 2021, in a global live stream on the official website by Priyanka Chopra Jonas and Nick Jonas.Oscar
The 93rd Academy Awards ceremony, presented by the Academy of Motion Picture Arts and Sciences, will honor the best films released between January 1, 2020, and February 28, 2021. The nominees for the 93rd Academy Awards were announced on March 15, 2021, in a global live stream on the official website by Priyanka Chopra Jonas and Nick Jonas.Oscar
The 93rd Academy Awards ceremony, presented by the Academy of Motion Picture Arts and Sciences, will honor the best films released between January 1, 2020, and February 28, 2021. The nominees for the 93rd Academy Awards were announced on March 15, 2021, in a global live stream on the official website by Priyanka Chopra Jonas and Nick Jonas.Oscar
The 93rd Academy Awards ceremony, presented by the Academy of Motion Picture Arts and Sciences, will honor the best films released between January 1, 2020, and February 28, 2021. The nominees for the 93rd Academy Awards were announced on March 15, 2021, in a global live stream on the official website by Priyanka Chopra Jonas and Nick Jonas.Oscar
The 93rd Academy Awards ceremony, presented by the Academy of Motion Picture Arts and Sciences, will honor the best films released between January 1, 2020, and February 28, 2021. The nominees for the 93rd Academy Awards were announced on March 15, 2021, in a global live stream on the official website by Priyanka Chopra Jonas and Nick Jonas.Oscar
The 93rd Academy Awards ceremony, presented by the Academy of Motion Picture Arts and Sciences, will honor the best films released between January 1, 2020, and February 28, 2021. The nominees for the 93rd Academy Awards were announced on March 15, 2021, in a global live stream on the official website by Priyanka Chopra Jonas and Nick Jonas.Oscar
The 93rd Academy Awards ceremony, presented by the Academy of Motion Picture Arts and Sciences, will honor the best films released between January 1, 2020, and February 28, 2021. The nominees for the 93rd Academy Awards were announced on March 15, 2021, in a global live stream on the official website by Priyanka Chopra Jonas and Nick Jonas.Oscar