Who was Best Dressed at Oscars 2021?
The Oscars have finally taken place! Discover some of our favourite picks for best dressed at the Oscars!
The 93rd Academy Awards ceremony, presented by the Academy of Motion Picture Arts and Sciences, will honor the best films released between January 1, 2020, and February 28, 2021. The nominees for the 93rd Academy Awards were announced on March 15, 2021, in a global live stream on the official website by Priyanka Chopra Jonas and Nick Jonas.
Check out some of our favourite looks from celebrities on the red carpet at the prestigious event!
Regina King in Louis Vuitton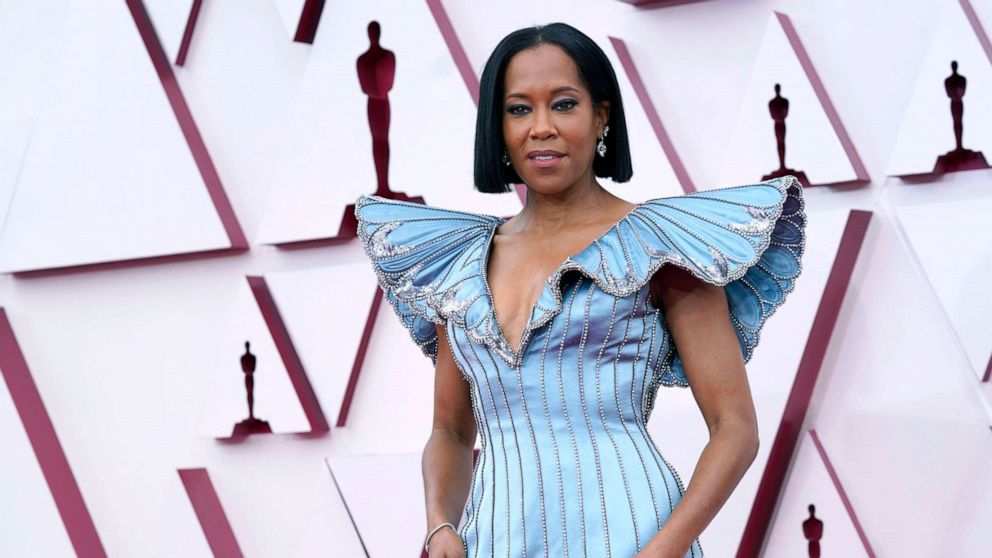 Viola Davis in Alexander McQueen
Leslie Odom Jr in Brioni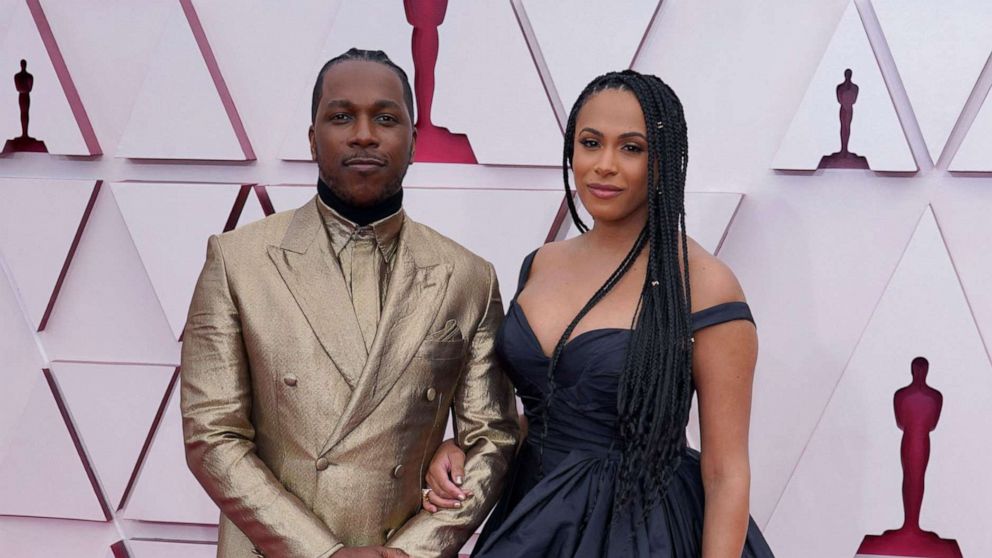 Carey Mulligan in Valentino
Amanda Seyfried in Armani Privé
Zendaya in Valentino
Angela Basset in Alberta Ferretti
Maria Bakalova in Louis Vuitton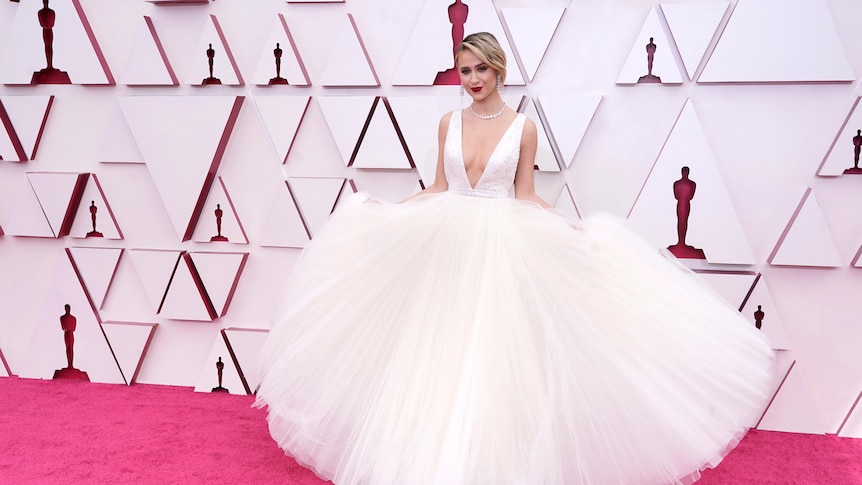 Andra Day in Vera Wang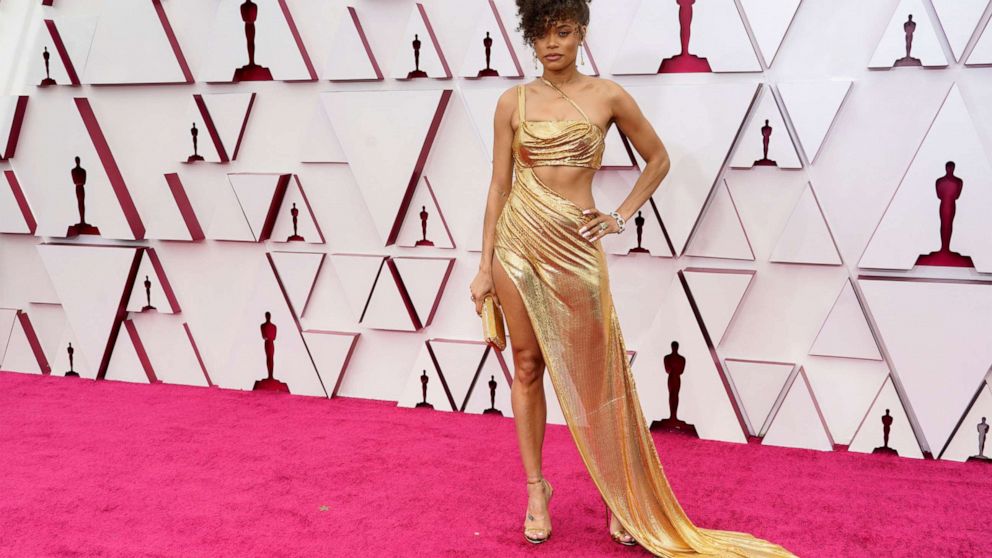 Emerald Fennell in Gucci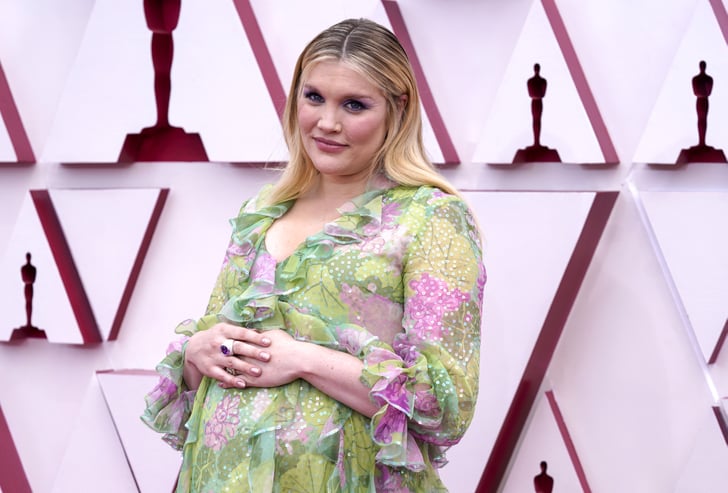 Aside from the stunning fashion that the stars brought to the red carpet, find out more about the Nominees and Winners of the 2021 Oscars and who we thought would win each category.
Check out Articles in this Series:
The 93rd Academy Awards ceremony, presented by the Academy of Motion Picture Arts and Sciences, will honor the best films released between January 1, 2020, and February 28, 2021. The nominees for the 93rd Academy Awards were announced on March 15, 2021, in a global live stream on the official website by Priyanka Chopra Jonas and Nick Jonas. Oscar
The 93rd Academy Awards ceremony, presented by the Academy of Motion Picture Arts and Sciences, will honor the best films released between January 1, 2020, and February 28, 2021. The nominees for the 93rd Academy Awards were announced on March 15, 2021, in a global live stream on the official website by Priyanka Chopra Jonas and Nick Jonas. Oscar
The 93rd Academy Awards ceremony, presented by the Academy of Motion Picture Arts and Sciences, will honor the best films released between January 1, 2020, and February 28, 2021. The nominees for the 93rd Academy Awards were announced on March 15, 2021, in a global live stream on the official website by Priyanka Chopra Jonas and Nick Jonas. Oscar
The 93rd Academy Awards ceremony, presented by the Academy of Motion Picture Arts and Sciences, will honor the best films released between January 1, 2020, and February 28, 2021. The nominees for the 93rd Academy Awards were announced on March 15, 2021, in a global live stream on the official website by Priyanka Chopra Jonas and Nick Jonas. Oscar
The 93rd Academy Awards ceremony, presented by the Academy of Motion Picture Arts and Sciences, will honor the best films released between January 1, 2020, and February 28, 2021. The nominees for the 93rd Academy Awards were announced on March 15, 2021, in a global live stream on the official website by Priyanka Chopra Jonas and Nick Jonas. Oscar
The 93rd Academy Awards ceremony, presented by the Academy of Motion Picture Arts and Sciences, will honor the best films released between January 1, 2020, and February 28, 2021. The nominees for the 93rd Academy Awards were announced on March 15, 2021, in a global live stream on the official website by Priyanka Chopra Jonas and Nick Jonas. Oscar
The 93rd Academy Awards ceremony, presented by the Academy of Motion Picture Arts and Sciences, will honor the best films released between January 1, 2020, and February 28, 2021. The nominees for the 93rd Academy Awards were announced on March 15, 2021, in a global live stream on the official website by Priyanka Chopra Jonas and Nick Jonas. Oscar
The 93rd Academy Awards ceremony, presented by the Academy of Motion Picture Arts and Sciences, will honor the best films released between January 1, 2020, and February 28, 2021. The nominees for the 93rd Academy Awards were announced on March 15, 2021, in a global live stream on the official website by Priyanka Chopra Jonas and Nick Jonas. Oscar
The 93rd Academy Awards ceremony, presented by the Academy of Motion Picture Arts and Sciences, will honor the best films released between January 1, 2020, and February 28, 2021. The nominees for the 93rd Academy Awards were announced on March 15, 2021, in a global live stream on the official website by Priyanka Chopra Jonas and Nick Jonas. Oscar
The 93rd Academy Awards ceremony, presented by the Academy of Motion Picture Arts and Sciences, will honor the best films released between January 1, 2020, and February 28, 2021. The nominees for the 93rd Academy Awards were announced on March 15, 2021, in a global live stream on the official website by Priyanka Chopra Jonas and Nick Jonas. Oscar
The 93rd Academy Awards ceremony, presented by the Academy of Motion Picture Arts and Sciences, will honor the best films released between January 1, 2020, and February 28, 2021. The nominees for the 93rd Academy Awards were announced on March 15, 2021, in a global live stream on the official website by Priyanka Chopra Jonas and Nick Jonas. Oscar
The 93rd Academy Awards ceremony, presented by the Academy of Motion Picture Arts and Sciences, will honor the best films released between January 1, 2020, and February 28, 2021. The nominees for the 93rd Academy Awards were announced on March 15, 2021, in a global live stream on the official website by Priyanka Chopra Jonas and Nick Jonas. Oscar
The 93rd Academy Awards ceremony, presented by the Academy of Motion Picture Arts and Sciences, will honor the best films released between January 1, 2020, and February 28, 2021. The nominees for the 93rd Academy Awards were announced on March 15, 2021, in a global live stream on the official website by Priyanka Chopra Jonas and Nick Jonas. Oscar
The 93rd Academy Awards ceremony, presented by the Academy of Motion Picture Arts and Sciences, will honor the best films released between January 1, 2020, and February 28, 2021. The nominees for the 93rd Academy Awards were announced on March 15, 2021, in a global live stream on the official website by Priyanka Chopra Jonas and Nick Jonas. Oscar
The 93rd Academy Awards ceremony, presented by the Academy of Motion Picture Arts and Sciences, will honor the best films released between January 1, 2020, and February 28, 2021. The nominees for the 93rd Academy Awards were announced on March 15, 2021, in a global live stream on the official website by Priyanka Chopra Jonas and Nick Jonas. Oscar
The 93rd Academy Awards ceremony, presented by the Academy of Motion Picture Arts and Sciences, will honor the best films released between January 1, 2020, and February 28, 2021. The nominees for the 93rd Academy Awards were announced on March 15, 2021, in a global live stream on the official website by Priyanka Chopra Jonas and Nick Jonas. Oscar
The 93rd Academy Awards ceremony, presented by the Academy of Motion Picture Arts and Sciences, will honor the best films released between January 1, 2020, and February 28, 2021. The nominees for the 93rd Academy Awards were announced on March 15, 2021, in a global live stream on the official website by Priyanka Chopra Jonas and Nick Jonas. Oscar
The 93rd Academy Awards ceremony, presented by the Academy of Motion Picture Arts and Sciences, will honor the best films released between January 1, 2020, and February 28, 2021. The nominees for the 93rd Academy Awards were announced on March 15, 2021, in a global live stream on the official website by Priyanka Chopra Jonas and Nick Jonas. Oscar
The 93rd Academy Awards ceremony, presented by the Academy of Motion Picture Arts and Sciences, will honor the best films released between January 1, 2020, and February 28, 2021. The nominees for the 93rd Academy Awards were announced on March 15, 2021, in a global live stream on the official website by Priyanka Chopra Jonas and Nick Jonas. Oscar
The 93rd Academy Awards ceremony, presented by the Academy of Motion Picture Arts and Sciences, will honor the best films released between January 1, 2020, and February 28, 2021. The nominees for the 93rd Academy Awards were announced on March 15, 2021, in a global live stream on the official website by Priyanka Chopra Jonas and Nick Jonas. Oscar
The 93rd Academy Awards ceremony, presented by the Academy of Motion Picture Arts and Sciences, will honor the best films released between January 1, 2020, and February 28, 2021. The nominees for the 93rd Academy Awards were announced on March 15, 2021, in a global live stream on the official website by Priyanka Chopra Jonas and Nick Jonas. Oscar
The 93rd Academy Awards ceremony, presented by the Academy of Motion Picture Arts and Sciences, will honor the best films released between January 1, 2020, and February 28, 2021. The nominees for the 93rd Academy Awards were announced on March 15, 2021, in a global live stream on the official website by Priyanka Chopra Jonas and Nick Jonas. Oscar
The 93rd Academy Awards ceremony, presented by the Academy of Motion Picture Arts and Sciences, will honor the best films released between January 1, 2020, and February 28, 2021. The nominees for the 93rd Academy Awards were announced on March 15, 2021, in a global live stream on the official website by Priyanka Chopra Jonas and Nick Jonas. Oscar
The 93rd Academy Awards ceremony, presented by the Academy of Motion Picture Arts and Sciences, will honor the best films released between January 1, 2020, and February 28, 2021. The nominees for the 93rd Academy Awards were announced on March 15, 2021, in a global live stream on the official website by Priyanka Chopra Jonas and Nick Jonas. Oscar
The 93rd Academy Awards ceremony, presented by the Academy of Motion Picture Arts and Sciences, will honor the best films released between January 1, 2020, and February 28, 2021. The nominees for the 93rd Academy Awards were announced on March 15, 2021, in a global live stream on the official website by Priyanka Chopra Jonas and Nick Jonas. Oscar
The 93rd Academy Awards ceremony, presented by the Academy of Motion Picture Arts and Sciences, will honor the best films released between January 1, 2020, and February 28, 2021. The nominees for the 93rd Academy Awards were announced on March 15, 2021, in a global live stream on the official website by Priyanka Chopra Jonas and Nick Jonas. Oscar
The 93rd Academy Awards ceremony, presented by the Academy of Motion Picture Arts and Sciences, will honor the best films released between January 1, 2020, and February 28, 2021. The nominees for the 93rd Academy Awards were announced on March 15, 2021, in a global live stream on the official website by Priyanka Chopra Jonas and Nick Jonas. Oscar
The 93rd Academy Awards ceremony, presented by the Academy of Motion Picture Arts and Sciences, will honor the best films released between January 1, 2020, and February 28, 2021. The nominees for the 93rd Academy Awards were announced on March 15, 2021, in a global live stream on the official website by Priyanka Chopra Jonas and Nick Jonas. Oscar
See Also
The 93rd Academy Awards ceremony, presented by the Academy of Motion Picture Arts and Sciences, will honor the best films released between January 1, 2020, and February 28, 2021. The nominees for the 93rd Academy Awards were announced on March 15, 2021, in a global live stream on the official website by Priyanka Chopra Jonas and Nick Jonas. Oscar
The 93rd Academy Awards ceremony, presented by the Academy of Motion Picture Arts and Sciences, will honor the best films released between January 1, 2020, and February 28, 2021. The nominees for the 93rd Academy Awards were announced on March 15, 2021, in a global live stream on the official website by Priyanka Chopra Jonas and Nick Jonas. Oscar
The 93rd Academy Awards ceremony, presented by the Academy of Motion Picture Arts and Sciences, will honor the best films released between January 1, 2020, and February 28, 2021. The nominees for the 93rd Academy Awards were announced on March 15, 2021, in a global live stream on the official website by Priyanka Chopra Jonas and Nick Jonas. Oscar
The 93rd Academy Awards ceremony, presented by the Academy of Motion Picture Arts and Sciences, will honor the best films released between January 1, 2020, and February 28, 2021. The nominees for the 93rd Academy Awards were announced on March 15, 2021, in a global live stream on the official website by Priyanka Chopra Jonas and Nick Jonas. Oscar
The 93rd Academy Awards ceremony, presented by the Academy of Motion Picture Arts and Sciences, will honor the best films released between January 1, 2020, and February 28, 2021. The nominees for the 93rd Academy Awards were announced on March 15, 2021, in a global live stream on the official website by Priyanka Chopra Jonas and Nick Jonas. Oscar
The 93rd Academy Awards ceremony, presented by the Academy of Motion Picture Arts and Sciences, will honor the best films released between January 1, 2020, and February 28, 2021. The nominees for the 93rd Academy Awards were announced on March 15, 2021, in a global live stream on the official website by Priyanka Chopra Jonas and Nick Jonas. Oscar
The 93rd Academy Awards ceremony, presented by the Academy of Motion Picture Arts and Sciences, will honor the best films released between January 1, 2020, and February 28, 2021. The nominees for the 93rd Academy Awards were announced on March 15, 2021, in a global live stream on the official website by Priyanka Chopra Jonas and Nick Jonas. Oscar
The 93rd Academy Awards ceremony, presented by the Academy of Motion Picture Arts and Sciences, will honor the best films released between January 1, 2020, and February 28, 2021. The nominees for the 93rd Academy Awards were announced on March 15, 2021, in a global live stream on the official website by Priyanka Chopra Jonas and Nick Jonas. Oscar
The 93rd Academy Awards ceremony, presented by the Academy of Motion Picture Arts and Sciences, will honor the best films released between January 1, 2020, and February 28, 2021. The nominees for the 93rd Academy Awards were announced on March 15, 2021, in a global live stream on the official website by Priyanka Chopra Jonas and Nick Jonas. Oscar
The 93rd Academy Awards ceremony, presented by the Academy of Motion Picture Arts and Sciences, will honor the best films released between January 1, 2020, and February 28, 2021. The nominees for the 93rd Academy Awards were announced on March 15, 2021, in a global live stream on the official website by Priyanka Chopra Jonas and Nick Jonas. Oscar
The 93rd Academy Awards ceremony, presented by the Academy of Motion Picture Arts and Sciences, will honor the best films released between January 1, 2020, and February 28, 2021. The nominees for the 93rd Academy Awards were announced on March 15, 2021, in a global live stream on the official website by Priyanka Chopra Jonas and Nick Jonas. Oscar
The 93rd Academy Awards ceremony, presented by the Academy of Motion Picture Arts and Sciences, will honor the best films released between January 1, 2020, and February 28, 2021. The nominees for the 93rd Academy Awards were announced on March 15, 2021, in a global live stream on the official website by Priyanka Chopra Jonas and Nick Jonas. Oscar
The 93rd Academy Awards ceremony, presented by the Academy of Motion Picture Arts and Sciences, will honor the best films released between January 1, 2020, and February 28, 2021. The nominees for the 93rd Academy Awards were announced on March 15, 2021, in a global live stream on the official website by Priyanka Chopra Jonas and Nick Jonas. Oscar
The 93rd Academy Awards ceremony, presented by the Academy of Motion Picture Arts and Sciences, will honor the best films released between January 1, 2020, and February 28, 2021. The nominees for the 93rd Academy Awards were announced on March 15, 2021, in a global live stream on the official website by Priyanka Chopra Jonas and Nick Jonas. Oscar
The 93rd Academy Awards ceremony, presented by the Academy of Motion Picture Arts and Sciences, will honor the best films released between January 1, 2020, and February 28, 2021. The nominees for the 93rd Academy Awards were announced on March 15, 2021, in a global live stream on the official website by Priyanka Chopra Jonas and Nick Jonas. Oscar
The 93rd Academy Awards ceremony, presented by the Academy of Motion Picture Arts and Sciences, will honor the best films released between January 1, 2020, and February 28, 2021. The nominees for the 93rd Academy Awards were announced on March 15, 2021, in a global live stream on the official website by Priyanka Chopra Jonas and Nick Jonas. Oscar