Top 5 Instagram Tips and Tricks You Did Not Know About!
Instagram is full of features many of us may never know. Some of them useless and others game-changing. Here are 5 features you should know about!
Instagram came out way back in 2010, the simpler days, where everyone was hopping onto the new sensation to share their favourite photos for the world to see. Over the years, Instagram has become more sophisticated and feature rich, with some features going under the radar for the average user. Here are 5 tips and tricks you may not be aware about.
1. Mute Accounts
There are some accounts you are just not that interested in anymore or people you may not be that in touch with, yet, you don't want to unfollow them. That's where the mute feature comes in. Muting an account removes the stories and posts from showing up on the feed while still allowing you interact with said account.
Just head over to the three dots on the top right of a post or the account you want to mute, and hit the mute button. Similarly, you can hold down on a story and do the same.
2. Liked Posts
You saw a post that you liked, but just as you were about to hit save or as you were about to share it with your friends and the feed refreshes – gone, lost in the midst of the endless ocean that is Instagram. Or if you just want to see the posts you have liked, head over to your profile and hit the hamburger menu button on the top right corner. Hit Settings and then Account, finally you will see 'Posts You've Liked'.
3. Daily Limits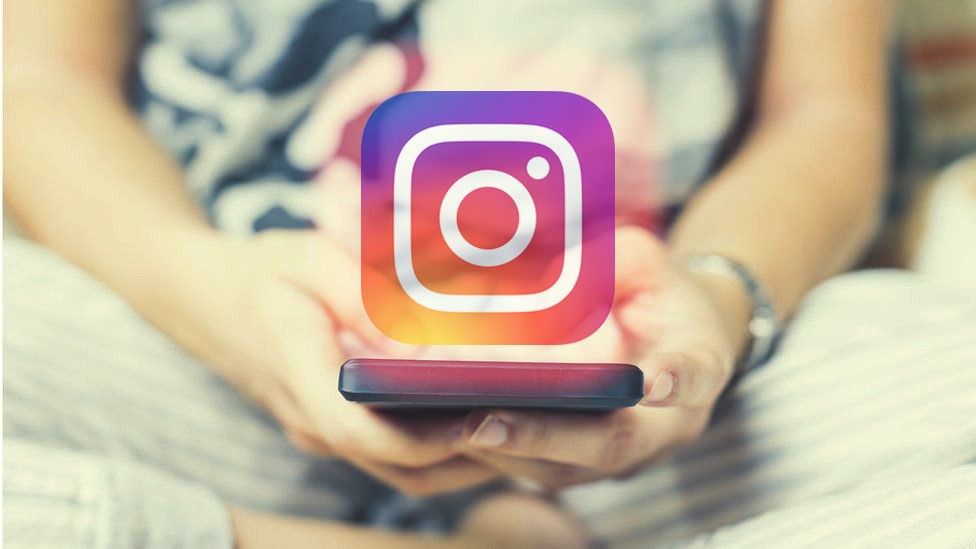 Instagram can be addicting, with it's endless stream of content, it is very easy to lose track of time and scroll for hours. Fortunately for users, Instagram has a built-in screen time limiter.
Head over to your profile and hit the hamburger menu button on the top right corner. From here, click on Your Activity, click on the tab that is named Time and scroll down and press Set Daily Reminder to set your daily limit.
4. Hide Stories
You have got tons of followers who view your story, but there are some stories that you wouldn't want someone in particular to see. Aside from the Close Friends feature, Instagram also allows you to exclude certain people from viewing your story!
As we have done multiple times already, head over to your profile and hit the hamburger menu button on the top right corner. Hit Settings and then Privacy. In the Privacy menu, click on Story and then click on Hide Story From to select users you would like to hide your story from. Once you are done selecting the users you like, hit the done or checkmark button to save changes.
5. Highlight Covers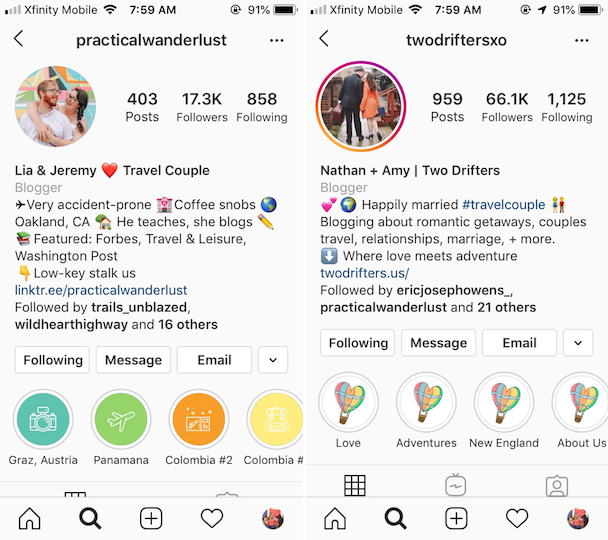 Have you ever clicked on someone's profile and looked at their highlights with some symbol or matching images that bring the page together. Here's how to do it.
Select a photo you would like to use as a cover and save it to your camera roll. Then head over to your profile and tap on the highlight you want to change the cover for. Next, click on Edit Highlight and then Edit Cover to select the picture of your choice from the camera roll.
If you have any other tips that you would love to share, comment below and share your secrets with others!
Read more Lifestyle articles at The Teen Pop Magazine!
As we have done multiple times already, head over to your profile and hit the hamburger menu button on the top right corner. Hit Settings and then Privacy. In the Privacy menu, click on Story and then click on Hide Story From to select users you would like to hide your story from. Once you are done selecting the users you like, hit the done or checkmarkbutton to save changes. Instagram
As we have done multiple times already, head over to your profile and hit the hamburger menu button on the top right corner. Hit Settings and then Privacy. In the Privacy menu, click on Story and then click on Hide Story From to select users you would like to hide your story from. Once you are done selecting the users you like, hit the done or checkmarkbutton to save changes. Instagram
As we have done multiple times already, head over to your profile and hit the hamburger menu button on the top right corner. Hit Settings and then Privacy. In the Privacy menu, click on Story and then click on Hide Story From to select users you would like to hide your story from. Once you are done selecting the users you like, hit the done or checkmarkbutton to save changes. Instagram
As we have done multiple times already, head over to your profile and hit the hamburger menu button on the top right corner. Hit Settings and then Privacy. In the Privacy menu, click on Story and then click on Hide Story From to select users you would like to hide your story from. Once you are done selecting the users you like, hit the done or checkmarkbutton to save changes. Instagram
As we have done multiple times already, head over to your profile and hit the hamburger menu button on the top right corner. Hit Settings and then Privacy. In the Privacy menu, click on Story and then click on Hide Story From to select users you would like to hide your story from. Once you are done selecting the users you like, hit the done or checkmarkbutton to save changes. Instagram
As we have done multiple times already, head over to your profile and hit the hamburger menu button on the top right corner. Hit Settings and then Privacy. In the Privacy menu, click on Story and then click on Hide Story From to select users you would like to hide your story from. Once you are done selecting the users you like, hit the done or checkmarkbutton to save changes. Instagram
As we have done multiple times already, head over to your profile and hit the hamburger menu button on the top right corner. Hit Settings and then Privacy. In the Privacy menu, click on Story and then click on Hide Story From to select users you would like to hide your story from. Once you are done selecting the users you like, hit the done or checkmarkbutton to save changes. Instagram
As we have done multiple times already, head over to your profile and hit the hamburger menu button on the top right corner. Hit Settings and then Privacy. In the Privacy menu, click on Story and then click on Hide Story From to select users you would like to hide your story from. Once you are done selecting the users you like, hit the done or checkmarkbutton to save changes. Instagram
As we have done multiple times already, head over to your profile and hit the hamburger menu button on the top right corner. Hit Settings and then Privacy. In the Privacy menu, click on Story and then click on Hide Story From to select users you would like to hide your story from. Once you are done selecting the users you like, hit the done or checkmarkbutton to save changes. Instagram
As we have done multiple times already, head over to your profile and hit the hamburger menu button on the top right corner. Hit Settings and then Privacy. In the Privacy menu, click on Story and then click on Hide Story From to select users you would like to hide your story from. Once you are done selecting the users you like, hit the done or checkmarkbutton to save changes. Instagram
As we have done multiple times already, head over to your profile and hit the hamburger menu button on the top right corner. Hit Settings and then Privacy. In the Privacy menu, click on Story and then click on Hide Story From to select users you would like to hide your story from. Once you are done selecting the users you like, hit the done or checkmarkbutton to save changes. Instagram
As we have done multiple times already, head over to your profile and hit the hamburger menu button on the top right corner. Hit Settings and then Privacy. In the Privacy menu, click on Story and then click on Hide Story From to select users you would like to hide your story from. Once you are done selecting the users you like, hit the done or checkmarkbutton to save changes. Instagram
As we have done multiple times already, head over to your profile and hit the hamburger menu button on the top right corner. Hit Settings and then Privacy. In the Privacy menu, click on Story and then click on Hide Story From to select users you would like to hide your story from. Once you are done selecting the users you like, hit the done or checkmarkbutton to save changes. Instagram
As we have done multiple times already, head over to your profile and hit the hamburger menu button on the top right corner. Hit Settings and then Privacy. In the Privacy menu, click on Story and then click on Hide Story From to select users you would like to hide your story from. Once you are done selecting the users you like, hit the done or checkmarkbutton to save changes. Instagram
As we have done multiple times already, head over to your profile and hit the hamburger menu button on the top right corner. Hit Settings and then Privacy. In the Privacy menu, click on Story and then click on Hide Story From to select users you would like to hide your story from. Once you are done selecting the users you like, hit the done or checkmarkbutton to save changes. Instagram
As we have done multiple times already, head over to your profile and hit the hamburger menu button on the top right corner. Hit Settings and then Privacy. In the Privacy menu, click on Story and then click on Hide Story From to select users you would like to hide your story from. Once you are done selecting the users you like, hit the done or checkmarkbutton to save changes. Instagram
As we have done multiple times already, head over to your profile and hit the hamburger menu button on the top right corner. Hit Settings and then Privacy. In the Privacy menu, click on Story and then click on Hide Story From to select users you would like to hide your story from. Once you are done selecting the users you like, hit the done or checkmarkbutton to save changes. Instagram
As we have done multiple times already, head over to your profile and hit the hamburger menu button on the top right corner. Hit Settings and then Privacy. In the Privacy menu, click on Story and then click on Hide Story From to select users you would like to hide your story from. Once you are done selecting the users you like, hit the done or checkmarkbutton to save changes. Instagram
As we have done multiple times already, head over to your profile and hit the hamburger menu button on the top right corner. Hit Settings and then Privacy. In the Privacy menu, click on Story and then click on Hide Story From to select users you would like to hide your story from. Once you are done selecting the users you like, hit the done or checkmarkbutton to save changes. Instagram
As we have done multiple times already, head over to your profile and hit the hamburger menu button on the top right corner. Hit Settings and then Privacy. In the Privacy menu, click on Story and then click on Hide Story From to select users you would like to hide your story from. Once you are done selecting the users you like, hit the done or checkmarkbutton to save changes. Instagram
As we have done multiple times already, head over to your profile and hit the hamburger menu button on the top right corner. Hit Settings and then Privacy. In the Privacy menu, click on Story and then click on Hide Story From to select users you would like to hide your story from. Once you are done selecting the users you like, hit the done or checkmarkbutton to save changes. Instagram
As we have done multiple times already, head over to your profile and hit the hamburger menu button on the top right corner. Hit Settings and then Privacy. In the Privacy menu, click on Story and then click on Hide Story From to select users you would like to hide your story from. Once you are done selecting the users you like, hit the done or checkmarkbutton to save changes. Instagram
As we have done multiple times already, head over to your profile and hit the hamburger menu button on the top right corner. Hit Settings and then Privacy. In the Privacy menu, click on Story and then click on Hide Story From to select users you would like to hide your story from. Once you are done selecting the users you like, hit the done or checkmarkbutton to save changes. Instagram
As we have done multiple times already, head over to your profile and hit the hamburger menu button on the top right corner. Hit Settings and then Privacy. In the Privacy menu, click on Story and then click on Hide Story From to select users you would like to hide your story from. Once you are done selecting the users you like, hit the done or checkmarkbutton to save changes. Instagram
As we have done multiple times already, head over to your profile and hit the hamburger menu button on the top right corner. Hit Settings and then Privacy. In the Privacy menu, click on Story and then click on Hide Story From to select users you would like to hide your story from. Once you are done selecting the users you like, hit the done or checkmarkbutton to save changes. Instagram
As we have done multiple times already, head over to your profile and hit the hamburger menu button on the top right corner. Hit Settings and then Privacy. In the Privacy menu, click on Story and then click on Hide Story From to select users you would like to hide your story from. Once you are done selecting the users you like, hit the done or checkmarkbutton to save changes. Instagram
As we have done multiple times already, head over to your profile and hit the hamburger menu button on the top right corner. Hit Settings and then Privacy. In the Privacy menu, click on Story and then click on Hide Story From to select users you would like to hide your story from. Once you are done selecting the users you like, hit the done or checkmarkbutton to save changes. Instagram
As we have done multiple times already, head over to your profile and hit the hamburger menu button on the top right corner. Hit Settings and then Privacy. In the Privacy menu, click on Story and then click on Hide Story From to select users you would like to hide your story from. Once you are done selecting the users you like, hit the done or checkmarkbutton to save changes. Instagram