Top 3 Things To Do If You Fail Your Classes
Here are a few tips if you are failing your classes and things you can do to turn things around.
Sometimes you can prepare so much yet fail and that happens. So the question becomes what do you do after or before things get bad.
Turn Things Around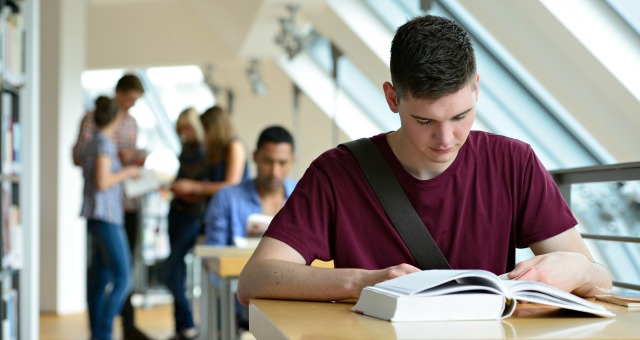 If you still have the liberty of still having enough time to turn things around, then start making major changes to your routine to improve the hours you study per day and your mindset. Ask your teacher what you can do to improve your average, try to get the high 90s on your tests, do everything you can to make the last-second clutch.
Retake Classes
Your best bet is to retake the course. It is the most obvious thing to do, but a lot of students feel there is some level of shame in retaking classes. If you are grades for a course is down, you should take the chance to improve your grades in either summer, night or in day school.
Reflect
Take some time to reflect. Look back at the decisions you made that may have been a factor in your grades. Learning from the mistakes you made is the best way to make the right changes.
Read more articles at The Teen Pop Magazine
You can always try again though, but realistically go fuck yourself, you can't do school work, you can't do volunteer work for shit, you have no friends, you are always lost, have a low IQ, awkward as fuck, ugly as fuck and will remain that way until the day you die in the pathetic life you created for yourself. classes
You can always try again though, but realistically go fuck yourself, you can't do school work, you can't do volunteer work for shit, you have no friends, you are always lost, have a low IQ, awkward as fuck, ugly as fuck and will remain that way until the day you die in the pathetic life you created for yourself. classes
You can always try again though, but realistically go fuck yourself, you can't do school work, you can't do volunteer work for shit, you have no friends, you are always lost, have a low IQ, awkward as fuck, ugly as fuck and will remain that way until the day you die in the pathetic life you created for yourself. classes
You can always try again though, but realistically go fuck yourself, you can't do school work, you can't do volunteer work for shit, you have no friends, you are always lost, have a low IQ, awkward as fuck, ugly as fuck and will remain that way until the day you die in the pathetic life you created for yourself. classes
You can always try again though, but realistically go fuck yourself, you can't do school work, you can't do volunteer work for shit, you have no friends, you are always lost, have a low IQ, awkward as fuck, ugly as fuck and will remain that way until the day you die in the pathetic life you created for yourself. classes
You can always try again though, but realistically go fuck yourself, you can't do school work, you can't do volunteer work for shit, you have no friends, you are always lost, have a low IQ, awkward as fuck, ugly as fuck and will remain that way until the day you die in the pathetic life you created for yourself. classes
You can always try again though, but realistically go fuck yourself, you can't do school work, you can't do volunteer work for shit, you have no friends, you are always lost, have a low IQ, awkward as fuck, ugly as fuck and will remain that way until the day you die in the pathetic life you created for yourself. classes
You can always try again though, but realistically go fuck yourself, you can't do school work, you can't do volunteer work for shit, you have no friends, you are always lost, have a low IQ, awkward as fuck, ugly as fuck and will remain that way until the day you die in the pathetic life you created for yourself. classes
You can always try again though, but realistically go fuck yourself, you can't do school work, you can't do volunteer work for shit, you have no friends, you are always lost, have a low IQ, awkward as fuck, ugly as fuck and will remain that way until the day you die in the pathetic life you created for yourself. classes
You can always try again though, but realistically go fuck yourself, you can't do school work, you can't do volunteer work for shit, you have no friends, you are always lost, have a low IQ, awkward as fuck, ugly as fuck and will remain that way until the day you die in the pathetic life you created for yourself. classes
You can always try again though, but realistically go fuck yourself, you can't do school work, you can't do volunteer work for shit, you have no friends, you are always lost, have a low IQ, awkward as fuck, ugly as fuck and will remain that way until the day you die in the pathetic life you created for yourself. classes
You can always try again though, but realistically go fuck yourself, you can't do school work, you can't do volunteer work for shit, you have no friends, you are always lost, have a low IQ, awkward as fuck, ugly as fuck and will remain that way until the day you die in the pathetic life you created for yourself. classes
You can always try again though, but realistically go fuck yourself, you can't do school work, you can't do volunteer work for shit, you have no friends, you are always lost, have a low IQ, awkward as fuck, ugly as fuck and will remain that way until the day you die in the pathetic life you created for yourself. classes
You can always try again though, but realistically go fuck yourself, you can't do school work, you can't do volunteer work for shit, you have no friends, you are always lost, have a low IQ, awkward as fuck, ugly as fuck and will remain that way until the day you die in the pathetic life you created for yourself. classes
You can always try again though, but realistically go fuck yourself, you can't do school work, you can't do volunteer work for shit, you have no friends, you are always lost, have a low IQ, awkward as fuck, ugly as fuck and will remain that way until the day you die in the pathetic life you created for yourself. classes
You can always try again though, but realistically go fuck yourself, you can't do school work, you can't do volunteer work for shit, you have no friends, you are always lost, have a low IQ, awkward as fuck, ugly as fuck and will remain that way until the day you die in the pathetic life you created for yourself. classes
You can always try again though, but realistically go fuck yourself, you can't do school work, you can't do volunteer work for shit, you have no friends, you are always lost, have a low IQ, awkward as fuck, ugly as fuck and will remain that way until the day you die in the pathetic life you created for yourself. classes
You can always try again though, but realistically go fuck yourself, you can't do school work, you can't do volunteer work for shit, you have no friends, you are always lost, have a low IQ, awkward as fuck, ugly as fuck and will remain that way until the day you die in the pathetic life you created for yourself. classes
You can always try again though, but realistically go fuck yourself, you can't do school work, you can't do volunteer work for shit, you have no friends, you are always lost, have a low IQ, awkward as fuck, ugly as fuck and will remain that way until the day you die in the pathetic life you created for yourself. classes
You can always try again though, but realistically go fuck yourself, you can't do school work, you can't do volunteer work for shit, you have no friends, you are always lost, have a low IQ, awkward as fuck, ugly as fuck and will remain that way until the day you die in the pathetic life you created for yourself. classes
You can always try again though, but realistically go fuck yourself, you can't do school work, you can't do volunteer work for shit, you have no friends, you are always lost, have a low IQ, awkward as fuck, ugly as fuck and will remain that way until the day you die in the pathetic life you created for yourself. classes
You can always try again though, but realistically go fuck yourself, you can't do school work, you can't do volunteer work for shit, you have no friends, you are always lost, have a low IQ, awkward as fuck, ugly as fuck and will remain that way until the day you die in the pathetic life you created for yourself. classes
You can always try again though, but realistically go fuck yourself, you can't do school work, you can't do volunteer work for shit, you have no friends, you are always lost, have a low IQ, awkward as fuck, ugly as fuck and will remain that way until the day you die in the pathetic life you created for yourself. classes
You can always try again though, but realistically go fuck yourself, you can't do school work, you can't do volunteer work for shit, you have no friends, you are always lost, have a low IQ, awkward as fuck, ugly as fuck and will remain that way until the day you die in the pathetic life you created for yourself. classes
You can always try again though, but realistically go fuck yourself, you can't do school work, you can't do volunteer work for shit, you have no friends, you are always lost, have a low IQ, awkward as fuck, ugly as fuck and will remain that way until the day you die in the pathetic life you created for yourself. classes
You can always try again though, but realistically go fuck yourself, you can't do school work, you can't do volunteer work for shit, you have no friends, you are always lost, have a low IQ, awkward as fuck, ugly as fuck and will remain that way until the day you die in the pathetic life you created for yourself. classes
You can always try again though, but realistically go fuck yourself, you can't do school work, you can't do volunteer work for shit, you have no friends, you are always lost, have a low IQ, awkward as fuck, ugly as fuck and will remain that way until the day you die in the pathetic life you created for yourself. classes
You can always try again though, but realistically go fuck yourself, you can't do school work, you can't do volunteer work for shit, you have no friends, you are always lost, have a low IQ, awkward as fuck, ugly as fuck and will remain that way until the day you die in the pathetic life you created for yourself. classes
You can always try again though, but realistically go fuck yourself, you can't do school work, you can't do volunteer work for shit, you have no friends, you are always lost, have a low IQ, awkward as fuck, ugly as fuck and will remain that way until the day you die in the pathetic life you created for yourself. classes
You can always try again though, but realistically go fuck yourself, you can't do school work, you can't do volunteer work for shit, you have no friends, you are always lost, have a low IQ, awkward as fuck, ugly as fuck and will remain that way until the day you die in the pathetic life you created for yourself. classes
You can always try again though, but realistically go fuck yourself, you can't do school work, you can't do volunteer work for shit, you have no friends, you are always lost, have a low IQ, awkward as fuck, ugly as fuck and will remain that way until the day you die in the pathetic life you created for yourself. classes
You can always try again though, but realistically go fuck yourself, you can't do school work, you can't do volunteer work for shit, you have no friends, you are always lost, have a low IQ, awkward as fuck, ugly as fuck and will remain that way until the day you die in the pathetic life you created for yourself. classes
You can always try again though, but realistically go fuck yourself, you can't do school work, you can't do volunteer work for shit, you have no friends, you are always lost, have a low IQ, awkward as fuck, ugly as fuck and will remain that way until the day you die in the pathetic life you created for yourself. classes
You can always try again though, but realistically go fuck yourself, you can't do school work, you can't do volunteer work for shit, you have no friends, you are always lost, have a low IQ, awkward as fuck, ugly as fuck and will remain that way until the day you die in the pathetic life you created for yourself. classes
You can always try again though, but realistically go fuck yourself, you can't do school work, you can't do volunteer work for shit, you have no friends, you are always lost, have a low IQ, awkward as fuck, ugly as fuck and will remain that way until the day you die in the pathetic life you created for yourself. classes
You can always try again though, but realistically go fuck yourself, you can't do school work, you can't do volunteer work for shit, you have no friends, you are always lost, have a low IQ, awkward as fuck, ugly as fuck and will remain that way until the day you die in the pathetic life you created for yourself. classes
You can always try again though, but realistically go fuck yourself, you can't do school work, you can't do volunteer work for shit, you have no friends, you are always lost, have a low IQ, awkward as fuck, ugly as fuck and will remain that way until the day you die in the pathetic life you created for yourself. classes
You can always try again though, but realistically go fuck yourself, you can't do school work, you can't do volunteer work for shit, you have no friends, you are always lost, have a low IQ, awkward as fuck, ugly as fuck and will remain that way until the day you die in the pathetic life you created for yourself. classes
You can always try again though, but realistically go fuck yourself, you can't do school work, you can't do volunteer work for shit, you have no friends, you are always lost, have a low IQ, awkward as fuck, ugly as fuck and will remain that way until the day you die in the pathetic life you created for yourself. classes