How should we humans take control over our thoughts and behaviours, and how does tracking these thoughts help us?
It's just a Matter of Time
There's a soothing effect for the above statement when delivered with confidence and utmost empathy. How does this phrasing with a single line actually change the way one thinks?
To start with, humans undergo several transitions in their lives. Some are good, and some are not so pleasant, while many are neutral. Some transitions are subdued by other complex tasks in one's life whereas others expedite to a level that demands medical attention.
Not everything can be controlled, but they can be limited to a boundary. This is when we try to understand behavioral fluctuations in an individual's lifetime to compute and to overtake the immense effort one has to put in order to get everything together.
This so-called "Fluctuation" comes in various forms, as this is a result of multiple occurrences of events. For example, something as simple as a bad dream to the untimely death of dear ones. Thoughts that just don't keep us at our mental peace. It is obvious that humans are designed in a way that the intensity of their reaction varies with the depth of the situation, but what about the Loop that we play in our brain?
Our brain is a tool that's capable of inducing self-stress and distress to a greater extent! Just how many times do we take a hop from decisions? The count might vary for each one of you out there but the frequency of similar hops doesn't change much from person to person.
Getting Control Over Human Thoughts and Behavior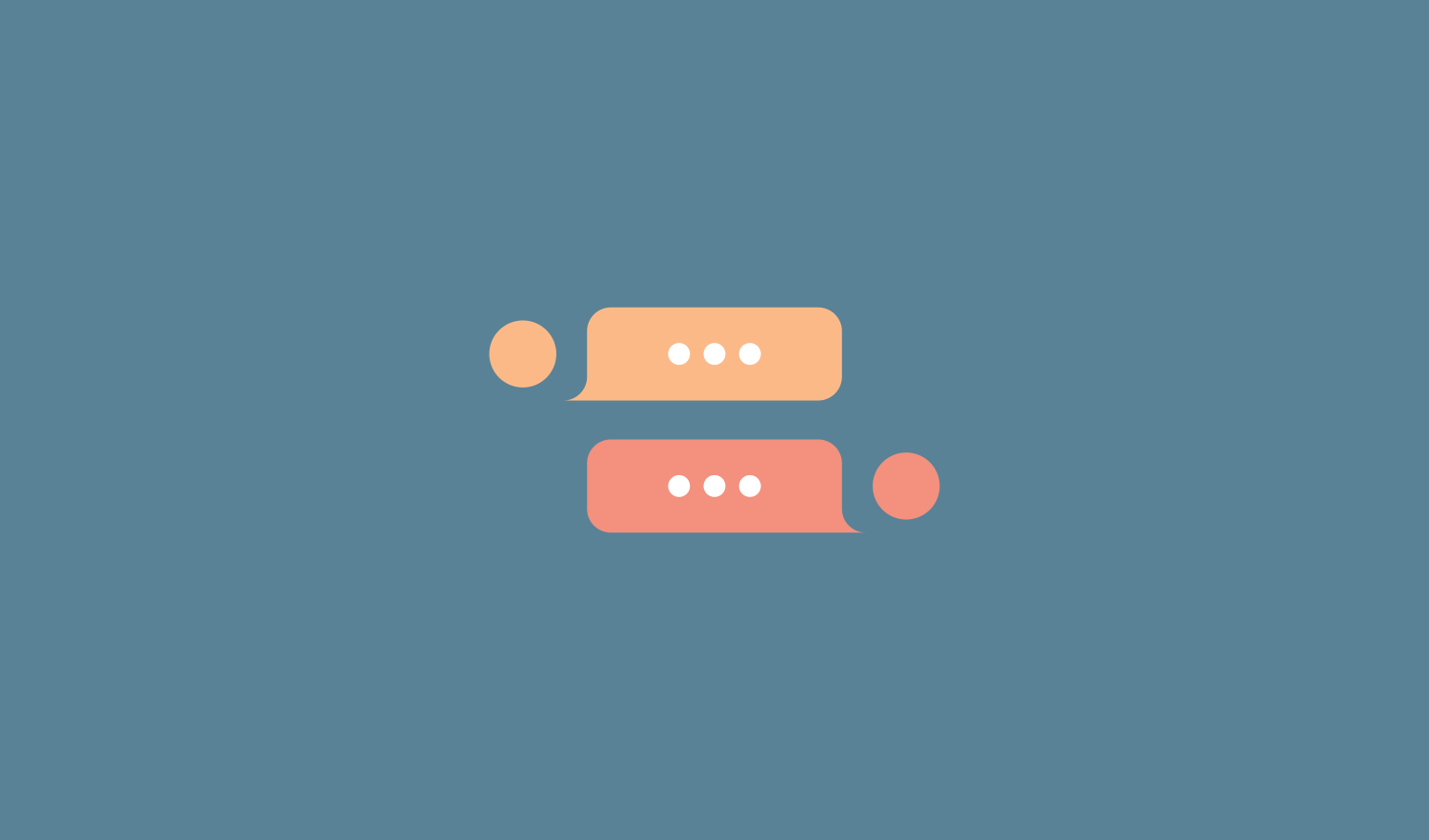 It's not quite an easy task to hold your horses when you carry multiple emotional pieces of baggage along with you in the race. But why do we actually tend to complicate situations by considering third party decisions resulting in dampening behavior in an individual who tends to undergo this situation?
Sorting out things is not just about finding solutions to problems, it's more about getting your plans together in unison, in such a way that they back you up during tough times when you tend to fluctuate from your generic behavior. We tend to forget about the basic baby steps while taking a leap towards complex solutions as we infer from the world & its opinions or views.
Tracking And Tracing Thoughts – How does it help?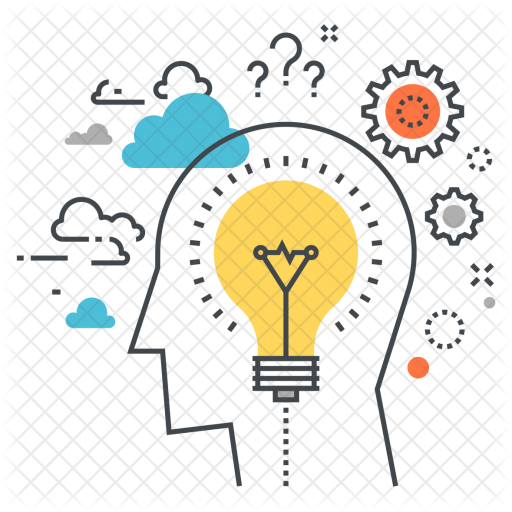 Thoughts aren't just random images that appear in your brain, they are more like a sequence of results and interfaces from the past and present, and hallucination of the future. Tracing your thoughts does give you an idea of the origin story and how you could master it in order to control them whereas tracking them helps you to reduce your anxiety issues.
So, as we proceed towards the end of this article, we are left with an unanswered question – "What effort does it take to be conscious in this little world?". Be sure to answer in the comment section below!
Thoughts aren't just random images that appear in your brain, they are more like a sequence of results and interfaces from the past and present, and hallucination of the future. Tracing your thoughts does give you an idea of the origin story and how you could master it in order to control them whereas tracking them helps you to reduce your anxiety issues. human
Thoughts aren't just random images that appear in your brain, they are more like a sequence of results and interfaces from the past and present, and hallucination of the future. Tracing your thoughts does give you an idea of the origin story and how you could master it in order to control them whereas tracking them helps you to reduce your anxiety issues. human
Thoughts aren't just random images that appear in your brain, they are more like a sequence of results and interfaces from the past and present, and hallucination of the future. Tracing your thoughts does give you an idea of the origin story and how you could master it in order to control them whereas tracking them helps you to reduce your anxiety issues. human
Thoughts aren't just random images that appear in your brain, they are more like a sequence of results and interfaces from the past and present, and hallucination of the future. Tracing your thoughts does give you an idea of the origin story and how you could master it in order to control them whereas tracking them helps you to reduce your anxiety issues. human
Thoughts aren't just random images that appear in your brain, they are more like a sequence of results and interfaces from the past and present, and hallucination of the future. Tracing your thoughts does give you an idea of the origin story and how you could master it in order to control them whereas tracking them helps you to reduce your anxiety issues. human
Thoughts aren't just random images that appear in your brain, they are more like a sequence of results and interfaces from the past and present, and hallucination of the future. Tracing your thoughts does give you an idea of the origin story and how you could master it in order to control them whereas tracking them helps you to reduce your anxiety issues. human
Thoughts aren't just random images that appear in your brain, they are more like a sequence of results and interfaces from the past and present, and hallucination of the future. Tracing your thoughts does give you an idea of the origin story and how you could master it in order to control them whereas tracking them helps you to reduce your anxiety issues. human
Thoughts aren't just random images that appear in your brain, they are more like a sequence of results and interfaces from the past and present, and hallucination of the future. Tracing your thoughts does give you an idea of the origin story and how you could master it in order to control them whereas tracking them helps you to reduce your anxiety issues. human
Thoughts aren't just random images that appear in your brain, they are more like a sequence of results and interfaces from the past and present, and hallucination of the future. Tracing your thoughts does give you an idea of the origin story and how you could master it in order to control them whereas tracking them helps you to reduce your anxiety issues. human
Thoughts aren't just random images that appear in your brain, they are more like a sequence of results and interfaces from the past and present, and hallucination of the future. Tracing your thoughts does give you an idea of the origin story and how you could master it in order to control them whereas tracking them helps you to reduce your anxiety issues. human
Thoughts aren't just random images that appear in your brain, they are more like a sequence of results and interfaces from the past and present, and hallucination of the future. Tracing your thoughts does give you an idea of the origin story and how you could master it in order to control them whereas tracking them helps you to reduce your anxiety issues. human
Thoughts aren't just random images that appear in your brain, they are more like a sequence of results and interfaces from the past and present, and hallucination of the future. Tracing your thoughts does give you an idea of the origin story and how you could master it in order to control them whereas tracking them helps you to reduce your anxiety issues. human
Thoughts aren't just random images that appear in your brain, they are more like a sequence of results and interfaces from the past and present, and hallucination of the future. Tracing your thoughts does give you an idea of the origin story and how you could master it in order to control them whereas tracking them helps you to reduce your anxiety issues. human
Thoughts aren't just random images that appear in your brain, they are more like a sequence of results and interfaces from the past and present, and hallucination of the future. Tracing your thoughts does give you an idea of the origin story and how you could master it in order to control them whereas tracking them helps you to reduce your anxiety issues. human
Thoughts aren't just random images that appear in your brain, they are more like a sequence of results and interfaces from the past and present, and hallucination of the future. Tracing your thoughts does give you an idea of the origin story and how you could master it in order to control them whereas tracking them helps you to reduce your anxiety issues. human
Thoughts aren't just random images that appear in your brain, they are more like a sequence of results and interfaces from the past and present, and hallucination of the future. Tracing your thoughts does give you an idea of the origin story and how you could master it in order to control them whereas tracking them helps you to reduce your anxiety issues. human
Thoughts aren't just random images that appear in your brain, they are more like a sequence of results and interfaces from the past and present, and hallucination of the future. Tracing your thoughts does give you an idea of the origin story and how you could master it in order to control them whereas tracking them helps you to reduce your anxiety issues. human
Thoughts aren't just random images that appear in your brain, they are more like a sequence of results and interfaces from the past and present, and hallucination of the future. Tracing your thoughts does give you an idea of the origin story and how you could master it in order to control them whereas tracking them helps you to reduce your anxiety issues. human
Thoughts aren't just random images that appear in your brain, they are more like a sequence of results and interfaces from the past and present, and hallucination of the future. Tracing your thoughts does give you an idea of the origin story and how you could master it in order to control them whereas tracking them helps you to reduce your anxiety issues. human
Thoughts aren't just random images that appear in your brain, they are more like a sequence of results and interfaces from the past and present, and hallucination of the future. Tracing your thoughts does give you an idea of the origin story and how you could master it in order to control them whereas tracking them helps you to reduce your anxiety issues. human
Thoughts aren't just random images that appear in your brain, they are more like a sequence of results and interfaces from the past and present, and hallucination of the future. Tracing your thoughts does give you an idea of the origin story and how you could master it in order to control them whereas tracking them helps you to reduce your anxiety issues. human
Thoughts aren't just random images that appear in your brain, they are more like a sequence of results and interfaces from the past and present, and hallucination of the future. Tracing your thoughts does give you an idea of the origin story and how you could master it in order to control them whereas tracking them helps you to reduce your anxiety issues. human
Thoughts aren't just random images that appear in your brain, they are more like a sequence of results and interfaces from the past and present, and hallucination of the future. Tracing your thoughts does give you an idea of the origin story and how you could master it in order to control them whereas tracking them helps you to reduce your anxiety issues. human
Thoughts aren't just random images that appear in your brain, they are more like a sequence of results and interfaces from the past and present, and hallucination of the future. Tracing your thoughts does give you an idea of the origin story and how you could master it in order to control them whereas tracking them helps you to reduce your anxiety issues. human
Thoughts aren't just random images that appear in your brain, they are more like a sequence of results and interfaces from the past and present, and hallucination of the future. Tracing your thoughts does give you an idea of the origin story and how you could master it in order to control them whereas tracking them helps you to reduce your anxiety issues. human
Thoughts aren't just random images that appear in your brain, they are more like a sequence of results and interfaces from the past and present, and hallucination of the future. Tracing your thoughts does give you an idea of the origin story and how you could master it in order to control them whereas tracking them helps you to reduce your anxiety issues. human
Thoughts aren't just random images that appear in your brain, they are more like a sequence of results and interfaces from the past and present, and hallucination of the future. Tracing your thoughts does give you an idea of the origin story and how you could master it in order to control them whereas tracking them helps you to reduce your anxiety issues. human
Thoughts aren't just random images that appear in your brain, they are more like a sequence of results and interfaces from the past and present, and hallucination of the future. Tracing your thoughts does give you an idea of the origin story and how you could master it in order to control them whereas tracking them helps you to reduce your anxiety issues. human
Thoughts aren't just random images that appear in your brain, they are more like a sequence of results and interfaces from the past and present, and hallucination of the future. Tracing your thoughts does give you an idea of the origin story and how you could master it in order to control them whereas tracking them helps you to reduce your anxiety issues. human
Thoughts aren't just random images that appear in your brain, they are more like a sequence of results and interfaces from the past and present, and hallucination of the future. Tracing your thoughts does give you an idea of the origin story and how you could master it in order to control them whereas tracking them helps you to reduce your anxiety issues. human
Thoughts aren't just random images that appear in your brain, they are more like a sequence of results and interfaces from the past and present, and hallucination of the future. Tracing your thoughts does give you an idea of the origin story and how you could master it in order to control them whereas tracking them helps you to reduce your anxiety issues. human
Thoughts aren't just random images that appear in your brain, they are more like a sequence of results and interfaces from the past and present, and hallucination of the future. Tracing your thoughts does give you an idea of the origin story and how you could master it in order to control them whereas tracking them helps you to reduce your anxiety issues. human
Kalyan Parimi
Kalyan Parimi is a published author, renowned blogger with 20k views, certified behaviour psychologist, a software developer by profession. He has published 3 books which are available on Amazon. His love to experiment and achieve things beyond imagination keeps him going fuelling him at every stop.T