Nigeria Bans Twitter after Social Media Giant Deletes President's Controversial Tweet 2021
The Nigerian Government has suspended all operations related to Twitter. Find out more about what led up to the ban and why Nigerians are not happy.
Nigeria Bans Twitter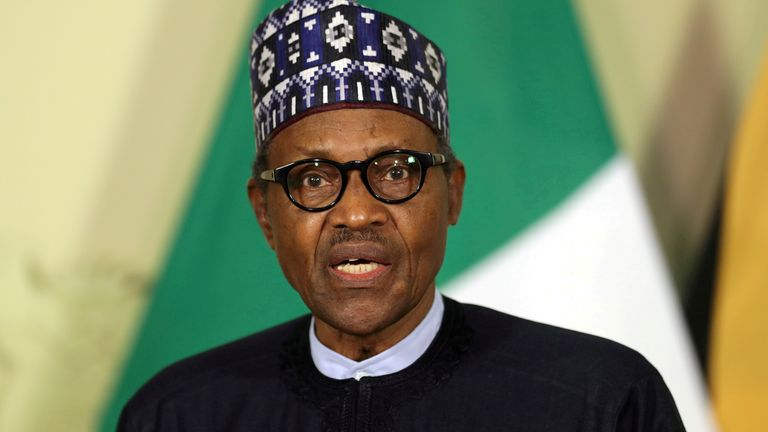 On the 4th of June, the federal government indefinitely suspended all operations related to Twitter in Nigeria, announced by the Ministry of Information and Culture in a statement on Friday.
The statement was shared on Twitter, which accused the social media giant for allowing its platform to be used "for activities that are capable of undermining Nigeria's corporate existence."
The suspension follows 2 days after Twitter deleted a tweet made by President Muhammadu Buhari that was perceived as offensive by many. The tweet posted on Tuesday is as follows:
Many of those misbehaving today are too young to be aware of the destruction and loss of lives that occurred during the Nigerian Civil War. Those of us in the fields for 30 months, who went through the war, will treat them in the language they understand," Buhari wrote in the now-deleted tweet, referring to the brutal two-year Nigeria-Biafra war, which killed an estimated one to three million people, mostly from the Igbo tribe in the eastern part of the country between 1967-1970.
The tweet was shortly deleted a day after due to many users flagging the tweet as a violation of the abusive behaviour policy on Twitter. The tweet threatened to deal with the people in the country's southeast, who he blames for the repetitive attacks in the region.
Twitter in a statement said that it is "deeply concerned by the blocking of Twitter in Nigeria."
Taken Down
On Saturday, Twitter was no more accessible for millions of Nigerians. Nigerians have condemned the government on the ban and how this decision is "pushing Nigerians to the wall."
Twitter was a popular platform for Nigerians organizing last years #EndSARS protest and the founder of Twitter, Jack Dorsey, had even donated to the cause.
Following this ban, the Nigerian Bar Association threatened to take legal action against the government if the ban is not reversed.
To add to it, SERAP, a Lagos-based civil society group vowed to take the government to court over the ban. All this has attracted international attention, with the Embassy of Sweden in Nigeria, as well as the British and Canadian missions in the country have spoken up against Twitter's suspension by Nigerian authorities, all highlighted the importance of freedom of speech for Nigerians.
Read more Celebrity and Culture articles at The Teen Pop Magazine!
To add to it, SERAP, a Lagos-based civil society group vowed to take the government to court over the ban. All this has attracted international attention, with the Embassy of Sweden in Nigeria, as well as the British and Canadian missions in the country have spoken up against Twr's suscourt over the ban. All this has attracted international attention, with the Embassy of Sweden in Nigeria, as well as the British and Canadian missions in the country have spoken up against Twr's suspension by Nigerian authorities, all highlighted the importance of freedompension by Nigerian authorities, all highlighted the importance of freedom of speech for Nigerians. Twitter
To add to it, SERAP, a Lagos-based civil society group vowed to take the government to court over the ban. All this has attracted international attention, with the Embassy of Sweden in Nigeria, as well as the British and Canadian missions in the country have spoken up against Twr's suscourt over the ban. All this has attracted international attention, with the Embassy of Sweden in Nigeria, as well as the British and Canadian missions in the country have spoken up against Twr's suspension by Nigerian authorities, all highlighted the importance of freedompension by Nigerian authorities, all highlighted the importance of freedom of speech for Nigerians. Twitter
To add to it, SERAP, a Lagos-based civil society group vowed to take the government to court over the ban. All this has attracted international attention, with the Embassy of Sweden in Nigeria, as well as the British and Canadian missions in the country have spoken up against Twr's suscourt over the ban. All this has attracted international attention, with the Embassy of Sweden in Nigeria, as well as the British and Canadian missions in the country have spoken up against Twr's suspension by Nigerian authorities, all highlighted the importance of freedompension by Nigerian authorities, all highlighted the importance of freedom of speech for Nigerians. Twitter
To add to it, SERAP, a Lagos-based civil society group vowed to take the government to court over the ban. All this has attracted international attention, with the Embassy of Sweden in Nigeria, as well as the British and Canadian missions in the country have spoken up against Twr's suscourt over the ban. All this has attracted international attention, with the Embassy of Sweden in Nigeria, as well as the British and Canadian missions in the country have spoken up against Twr's suspension by Nigerian authorities, all highlighted the importance of freedompension by Nigerian authorities, all highlighted the importance of freedom of speech for Nigerians. Twitter
To add to it, SERAP, a Lagos-based civil society group vowed to take the government to court over the ban. All this has attracted international attention, with the Embassy of Sweden in Nigeria, as well as the British and Canadian missions in the country have spoken up against Twr's suscourt over the ban. All this has attracted international attention, with the Embassy of Sweden in Nigeria, as well as the British and Canadian missions in the country have spoken up against Twr's suspension by Nigerian authorities, all highlighted the importance of freedompension by Nigerian authorities, all highlighted the importance of freedom of speech for Nigerians. Twitter
To add to it, SERAP, a Lagos-based civil society group vowed to take the government to court over the ban. All this has attracted international attention, with the Embassy of Sweden in Nigeria, as well as the British and Canadian missions in the country have spoken up against Twr's suscourt over the ban. All this has attracted international attention, with the Embassy of Sweden in Nigeria, as well as the British and Canadian missions in the country have spoken up against Twr's suspension by Nigerian authorities, all highlighted the importance of freedompension by Nigerian authorities, all highlighted the importance of freedom of speech for Nigerians. Twitter
To add to it, SERAP, a Lagos-based civil society group vowed to take the government to court over the ban. All this has attracted international attention, with the Embassy of Sweden in Nigeria, as well as the British and Canadian missions in the country have spoken up against Twr's suscourt over the ban. All this has attracted international attention, with the Embassy of Sweden in Nigeria, as well as the British and Canadian missions in the country have spoken up against Twr's suspension by Nigerian authorities, all highlighted the importance of freedompension by Nigerian authorities, all highlighted the importance of freedom of speech for Nigerians. Twitter
To add to it, SERAP, a Lagos-based civil society group vowed to take the government to court over the ban. All this has attracted international attention, with the Embassy of Sweden in Nigeria, as well as the British and Canadian missions in the country have spoken up against Twr's suscourt over the ban. All this has attracted international attention, with the Embassy of Sweden in Nigeria, as well as the British and Canadian missions in the country have spoken up against Twr's suspension by Nigerian authorities, all highlighted the importance of freedompension by Nigerian authorities, all highlighted the importance of freedom of speech for Nigerians. Twitter
To add to it, SERAP, a Lagos-based civil society group vowed to take the government to court over the ban. All this has attracted international attention, with the Embassy of Sweden in Nigeria, as well as the British and Canadian missions in the country have spoken up against Twr's suscourt over the ban. All this has attracted international attention, with the Embassy of Sweden in Nigeria, as well as the British and Canadian missions in the country have spoken up against Twr's suspension by Nigerian authorities, all highlighted the importance of freedompension by Nigerian authorities, all highlighted the importance of freedom of speech for Nigerians. Twitter
See Also
To add to it, SERAP, a Lagos-based civil society group vowed to take the government to court over the ban. All this has attracted international attention, with the Embassy of Sweden in Nigeria, as well as the British and Canadian missions in the country have spoken up against Twr's suscourt over the ban. All this has attracted international attention, with the Embassy of Sweden in Nigeria, as well as the British and Canadian missions in the country have spoken up against Twr's suspension by Nigerian authorities, all highlighted the importance of freedompension by Nigerian authorities, all highlighted the importance of freedom of speech for Nigerians. Twitter
To add to it, SERAP, a Lagos-based civil society group vowed to take the government to court over the ban. All this has attracted international attention, with the Embassy of Sweden in Nigeria, as well as the British and Canadian missions in the country have spoken up against Twr's suscourt over the ban. All this has attracted international attention, with the Embassy of Sweden in Nigeria, as well as the British and Canadian missions in the country have spoken up against Twr's suspension by Nigerian authorities, all highlighted the importance of freedompension by Nigerian authorities, all highlighted the importance of freedom of speech for Nigerians. Twitter
To add to it, SERAP, a Lagos-based civil society group vowed to take the government to court over the ban. All this has attracted international attention, with the Embassy of Sweden in Nigeria, as well as the British and Canadian missions in the country have spoken up against Twr's suscourt over the ban. All this has attracted international attention, with the Embassy of Sweden in Nigeria, as well as the British and Canadian missions in the country have spoken up against Twr's suspension by Nigerian authorities, all highlighted the importance of freedompension by Nigerian authorities, all highlighted the importance of freedom of speech for Nigerians. Twitter
To add to it, SERAP, a Lagos-based civil society group vowed to take the government to court over the ban. All this has attracted international attention, with the Embassy of Sweden in Nigeria, as well as the British and Canadian missions in the country have spoken up against Twr's suscourt over the ban. All this has attracted international attention, with the Embassy of Sweden in Nigeria, as well as the British and Canadian missions in the country have spoken up against Twr's suspension by Nigerian authorities, all highlighted the importance of freedompension by Nigerian authorities, all highlighted the importance of freedom of speech for Nigerians. Twitter
To add to it, SERAP, a Lagos-based civil society group vowed to take the government to court over the ban. All this has attracted international attention, with the Embassy of Sweden in Nigeria, as well as the British and Canadian missions in the country have spoken up against Twr's suscourt over the ban. All this has attracted international attention, with the Embassy of Sweden in Nigeria, as well as the British and Canadian missions in the country have spoken up against Twr's suspension by Nigerian authorities, all highlighted the importance of freedompension by Nigerian authorities, all highlighted the importance of freedom of speech for Nigerians. Twitter
To add to it, SERAP, a Lagos-based civil society group vowed to take the government to court over the ban. All this has attracted international attention, with the Embassy of Sweden in Nigeria, as well as the British and Canadian missions in the country have spoken up against Twr's suscourt over the ban. All this has attracted international attention, with the Embassy of Sweden in Nigeria, as well as the British and Canadian missions in the country have spoken up against Twr's suspension by Nigerian authorities, all highlighted the importance of freedompension by Nigerian authorities, all highlighted the importance of freedom of speech for Nigerians. Twitter
To add to it, SERAP, a Lagos-based civil society group vowed to take the government to court over the ban. All this has attracted international attention, with the Embassy of Sweden in Nigeria, as well as the British and Canadian missions in the country have spoken up against Twr's suscourt over the ban. All this has attracted international attention, with the Embassy of Sweden in Nigeria, as well as the British and Canadian missions in the country have spoken up against Twr's suspension by Nigerian authorities, all highlighted the importance of freedompension by Nigerian authorities, all highlighted the importance of freedom of speech for Nigerians. Twitter
To add to it, SERAP, a Lagos-based civil society group vowed to take the government to court over the ban. All this has attracted international attention, with the Embassy of Sweden in Nigeria, as well as the British and Canadian missions in the country have spoken up against Twr's suscourt over the ban. All this has attracted international attention, with the Embassy of Sweden in Nigeria, as well as the British and Canadian missions in the country have spoken up against Twr's suspension by Nigerian authorities, all highlighted the importance of freedompension by Nigerian authorities, all highlighted the importance of freedom of speech for Nigerians. Twitter
To add to it, SERAP, a Lagos-based civil society group vowed to take the government to court over the ban. All this has attracted international attention, with the Embassy of Sweden in Nigeria, as well as the British and Canadian missions in the country have spoken up against Twr's suscourt over the ban. All this has attracted international attention, with the Embassy of Sweden in Nigeria, as well as the British and Canadian missions in the country have spoken up against Twr's suspension by Nigerian authorities, all highlighted the importance of freedompension by Nigerian authorities, all highlighted the importance of freedom of speech for Nigerians. Twitter
To add to it, SERAP, a Lagos-based civil society group vowed to take the government to court over the ban. All this has attracted international attention, with the Embassy of Sweden in Nigeria, as well as the British and Canadian missions in the country have spoken up against Twr's suscourt over the ban. All this has attracted international attention, with the Embassy of Sweden in Nigeria, as well as the British and Canadian missions in the country have spoken up against Twr's suspension by Nigerian authorities, all highlighted the importance of freedompension by Nigerian authorities, all highlighted the importance of freedom of speech for Nigerians. Twitter
To add to it, SERAP, a Lagos-based civil society group vowed to take the government to court over the ban. All this has attracted international attention, with the Embassy of Sweden in Nigeria, as well as the British and Canadian missions in the country have spoken up against Twr's suscourt over the ban. All this has attracted international attention, with the Embassy of Sweden in Nigeria, as well as the British and Canadian missions in the country have spoken up against Twr's suspension by Nigerian authorities, all highlighted the importance of freedompension by Nigerian authorities, all highlighted the importance of freedom of speech for Nigerians. Twitter