Handling Toxic Relationships-The Good Way
Pexels
Kalyan Parimi
Kalyan Parimi is a published author, renowned blogger with 20k…
Relationships are not a child's play to be taken for granted. You need to be devoted and understanding to make every moment an everlasting memory with your significant other.
Everything starts with checks, just how it should be right? You do a fuel check, voltmeter check on the chopper's battery, you perform altimeter checks, and several tons of other checks, but why do we do that as a pilot? When you had expected the ground staff at the base to take care of that?

Taking Off
It's quite simple, let's trade this example with a "relationship", you tend to be the equally responsible person in a relationship when it tends to find a shore or gets messed up in a tsunami. Piloting a chopper is quite the same, you aren't the only person at risk if there's some failure to happen, you are going to take an entire neighbourhood of people along with you. This is quite scary, isn't it? But not more than relationships, many among you might argue otherwise.

Haha, well, that's the best part about piloting a chopper, you're dead with zero feelings, unlike relationships, an emotional trigger for most of you, but that's how things work, don't they? We humans, know the art of taking it off the ground, but we are always scared of landings, aren't we? What if we get caught in the crosswinds, what if we tend to mess up just a centimetre above the ground. How can we probably pull that off?

Flying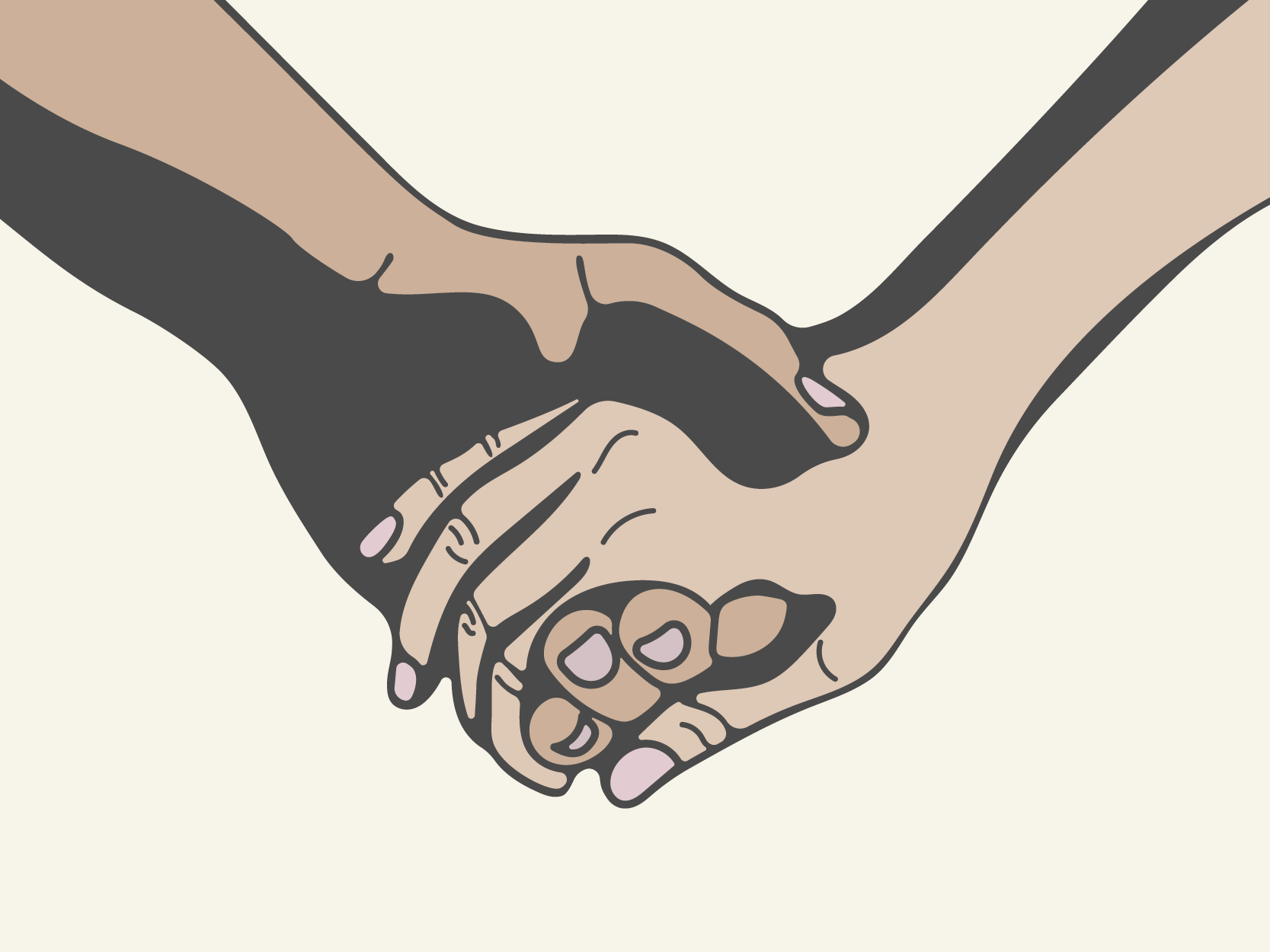 Sometimes, situations in life are not as complex as they appear, and it's not that humans' complicate things – it's our brain – the integral part of our system which tends to derive thousands of solutions within a span of two to three minutes. Is it because we don't have control of our brain and its thought process? Is it because we tend to move our consciousness knowingly?

Thee human brain is quite a strange thing to discuss, but flying a chopper isn't. Once you're inside the cockpit you stop thinking and start taking quick actions, because you're quite aware that an absent mind can leave you into pieces. Imagine your guts spread on a lush green lawn, you wouldn't be feeling pleasant seeing yourself at that moment, just like how you question all your choices before entering a relationship. It's not quite like the window shopping that you do at malls, it's much more than that.
When you lift off, eight thousand to ten thousand feet above the ground level, comms (better known as communications), the instructions set from the Air traffic controller, continuous chatter in your headphones that go on for minutes, directing you the turns that you have to take, the altitude that you got to fly – all these collectively keep you alive!
Breaking Up
Ahh, breakups, something quite underrated, aren't they? I mean, two hearts which were tangled to the core, tend to separate so easily, though excluding the factors that third parties play a major role – why does this happen? Humans tend to move-on, they would choose to forget about some relationships they had in the past rather than deriving their "Must Wants" from the previous relationships to make the future ones better.
Learning Lessons
One of the other things I want to encourage as a resource too is Dynamic Positive and Negative Human Behavioral Fluctuations. Pain is a natural part of life, and sometimes when we are so focused – and I think this is just a natural human goal – to seek comfort and seek safety… Now, there's nothing wrong with that, but if we are so focused on keeping safe and comfortable, we're not actually growing or learning or expanding, and sometimes not fully being expressed. We're playing it safe.

Let's discuss how to raise puppies. The little creatures that each one of us has a crush on, we would be relating this form of a story with the concept of taking care of our loved ones. So make sure you listen to each part with an utmost conscience.
When we bring this four-legged creature home, we just don't stick to raising it and falling for its cute little acts. We see ourselves grow into a responsible or mature adult, while we observe this pup grow into a huge ball of fur. It's quite common and obvious that we are weirdly attracted to tiny lively beings. That might have given a few of you goosebumps. Well, I wish they don't haunt you in your dreams.
Well, a puppy in its early stage learns how to walk, though it balances itself perfectly, it does trip over little things. Like the puppy I pet, tripped over its front right limb so many times, that I had to tie a tiny balloon to give it a sense of distance that shall be maintained between all the limbs while walking.
This is just how we care for real human beings too, don't we? When you are blessed with a baby, you make every possible arrangement for your baby – a soft bed, cushioned cradles, and what not? You even act stupid before your baby, no matter how you feel doing the same before strangers; you do that just for your baby to laugh so that you can stuff food into the baby's mouth making the baby eat while you entertain.

Raising a pup involves a lot of commitment, you place pee-pads for the puppy around each corner of your house but the pup never gets that right on time. It fails to understand that it should pee on those pads until you tell it a thousand times, and it only understands it when the day is about to come to an end at 6 pm.

But when it comes to treats, the pup would be the first in the line outside the kitchen area, waiting for its treat, with cute little eyes, just how kids get their demands fulfilled by parents. The puppy's face! I am damn sure it might have reminded a few of you guys about your girlfriends or boyfriends😉
Thee human brain is quite a strange thing to discuss, but flying a chopper isn't. Once you're inside the cockpit you stop thinking and start taking quick actions, because you're quite aware that an absent mind can leave you into pieces. Imagine your guts spread on a lush green lawn, you wouldn't be feeling pleasant seeing yourself at that moment, just like how you question all your choices before entering a relationship. It's not quite like the window shopping that you do at malls, it's much more than that relationships
Thee human brain is quite a strange thing to discuss, but flying a chopper isn't. Once you're inside the cockpit you stop thinking and start taking quick actions, because you're quite aware that an absent mind can leave you into pieces. Imagine your guts spread on a lush green lawn, you wouldn't be feeling pleasant seeing yourself at that moment, just like how you question all your choices before entering a relationship. It's not quite like the window shopping that you do at malls, it's much more than that relationships
Thee human brain is quite a strange thing to discuss, but flying a chopper isn't. Once you're inside the cockpit you stop thinking and start taking quick actions, because you're quite aware that an absent mind can leave you into pieces. Imagine your guts spread on a lush green lawn, you wouldn't be feeling pleasant seeing yourself at that moment, just like how you question all your choices before entering a relationship. It's not quite like the window shopping that you do at malls, it's much more than that relationships
Thee human brain is quite a strange thing to discuss, but flying a chopper isn't. Once you're inside the cockpit you stop thinking and start taking quick actions, because you're quite aware that an absent mind can leave you into pieces. Imagine your guts spread on a lush green lawn, you wouldn't be feeling pleasant seeing yourself at that moment, just like how you question all your choices before entering a relationship. It's not quite like the window shopping that you do at malls, it's much more than that relationships
Thee human brain is quite a strange thing to discuss, but flying a chopper isn't. Once you're inside the cockpit you stop thinking and start taking quick actions, because you're quite aware that an absent mind can leave you into pieces. Imagine your guts spread on a lush green lawn, you wouldn't be feeling pleasant seeing yourself at that moment, just like how you question all your choices before entering a relationship. It's not quite like the window shopping that you do at malls, it's much more than that relationships
Thee human brain is quite a strange thing to discuss, but flying a chopper isn't. Once you're inside the cockpit you stop thinking and start taking quick actions, because you're quite aware that an absent mind can leave you into pieces. Imagine your guts spread on a lush green lawn, you wouldn't be feeling pleasant seeing yourself at that moment, just like how you question all your choices before entering a relationship. It's not quite like the window shopping that you do at malls, it's much more than that relationships relationships relationships rela relationships relationships
Thee human brain is quite a strange thing to discuss, but flying a chopper isn't. Once you're inside the cockpit you stop thinking and start taking quick actions, because you're quite aware that an absent mind can leave you into pieces. Imagine your guts spread on a lush green lawn, you wouldn't be feeling pleasant seeing yourself at that moment, just like how you question all your choices before entering a relationship. It's not quite like the window shopping that you do at malls, it's much more than that relationships
Thee human brain is quite a strange thing to discuss, but flying a chopper isn't. Once you're inside the cockpit you stop thinking and start taking quick actions, because you're quite aware that an absent mind can leave you into pieces. Imagine your guts spread on a lush green lawn, you wouldn't be feeling pleasant seeing yourself at that moment, just like how you question all your choices before entering a relationship. It's not quite like the window shopping that you do at malls, it's much more than that relationships
Thee human brain is quite a strange thing to discuss, but flying a chopper isn't. Once you're inside the cockpit you stop thinking and start taking quick actions, because you're quite aware that an absent mind can leave you into pieces. Imagine your guts spread on a lush green lawn, you wouldn't be feeling pleasant seeing yourself at that moment, just like how you question all your choices before entering a relationship. It's not quite like the window shopping that you do at malls, it's much more than that relationships
Thee human brain is quite a strange thing to discuss, but flying a chopper isn't. Once you're inside the cockpit you stop thinking and start taking quick actions, because you're quite aware that an absent mind can leave you into pieces. Imagine your guts spread on a lush green lawn, you wouldn't be feeling pleasant seeing yourself at that moment, just like how you question all your choices before entering a relationship. It's not quite like the window shopping that you do at malls, it's much more than that relationships
Thee human brain is quite a strange thing to discuss, but flying a chopper isn't. Once you're inside the cockpit you stop thinking and start taking quick actions, because you're quite aware that an absent mind can leave you into pieces. Imagine your guts spread on a lush green lawn, you wouldn't be feeling pleasant seeing yourself at that moment, just like how you question all your choices before entering a relationship. It's not quite like the window shopping that you do at malls, it's much more than that relationships
Thee human brain is quite a strange thing to discuss, but flying a chopper isn't. Once you're inside the cockpit you stop thinking and start taking quick actions, because you're quite aware that an absent mind can leave you into pieces. Imagine your guts spread on a lush green lawn, you wouldn't be feeling pleasant seeing yourself at that moment, just like how you question all your choices before entering a relationship. It's not quite like the window shopping that you do at malls, it's much more than that relationships
Thee human brain is quite a strange thing to discuss, but flying a chopper isn't. Once you're inside the cockpit you stop thinking and start taking quick actions, because you're quite aware that an absent mind can leave you into pieces. Imagine your guts spread on a lush green lawn, you wouldn't be feeling pleasant seeing yourself at that moment, just like how you question all your choices before entering a relationship. It's not quite like the window shopping that you do at malls, it's much more than that relationships
Thee human brain is quite a strange thing to discuss, but flying a chopper isn't. Once you're inside the cockpit you stop thinking and start taking quick actions, because you're quite aware that an absent mind can leave you into pieces. Imagine your guts spread on a lush green lawn, you wouldn't be feeling pleasant seeing yourself at that moment, just like how you question all your choices before entering a relationship. It's not quite like the window shopping that you do at malls, it's much more than that relationships
Thee human brain is quite a strange thing to discuss, but flying a chopper isn't. Once you're inside the cockpit you stop thinking and start taking quick actions, because you're quite aware that an absent mind can leave you into pieces. Imagine your guts spread on a lush green lawn, you wouldn't be feeling pleasant seeing yourself at that moment, just like how you question all your choices before entering a relationship. It's not quite like the window shopping that you do at malls, it's much more than that relationships
Thee human brain is quite a strange thing to discuss, but flying a chopper isn't. Once you're inside the cockpit you stop thinking and start taking quick actions, because you're quite aware that an absent mind can leave you into pieces. Imagine your guts spread on a lush green lawn, you wouldn't be feeling pleasant seeing yourself at that moment, just like how you question all your choices before entering a relationship. It's not quite like the window shopping that you do at malls, it's much more than that relationships
Thee human brain is quite a strange thing to discuss, but flying a chopper isn't. Once you're inside the cockpit you stop thinking and start taking quick actions, because you're quite aware that an absent mind can leave you into pieces. Imagine your guts spread on a lush green lawn, you wouldn't be feeling pleasant seeing yourself at that moment, just like how you question all your choices before entering a relationship. It's not quite like the window shopping that you do at malls, it's much more than that relationships
Kalyan Parimi
Kalyan Parimi is a published author, renowned blogger with 20k views, certified behaviour psychologist, a software developer by profession. He has published 3 books which are available on Amazon. His love to experiment and achieve things beyond imagination keeps him going fuelling him at every stop.T