Pema Wangmo
Pema Wangmo is a driven university student in a Bhutanese…
Death is the end of somebody's life and the only truth in this samsara – an invited guest who can enter anyone's life at any time and anywhere.
Death is the loss of someone which brings melancholy, pain and tears to their loved and dear ones. Dying is something which no one wants to do but everyone has to do eventually. Death is harsh, cruel and a source of infinite grief but it's only the truth which everyone has to face. In the presence of death, only tears, silence and sense of mystery surrounds us. In life whatever we give away is so much less than what we receive and death is not seen as a mere disaster but felt.
Reality of Death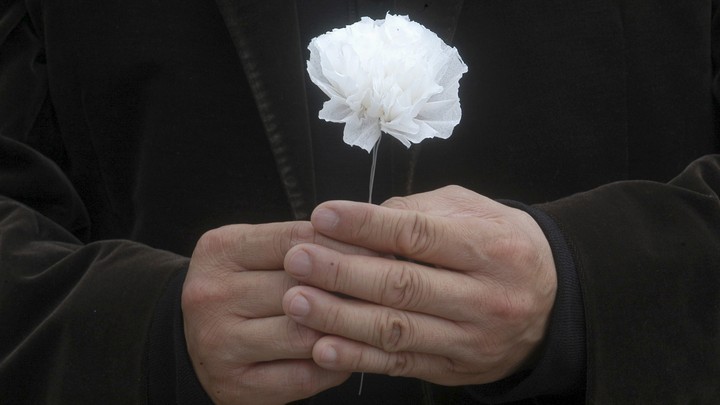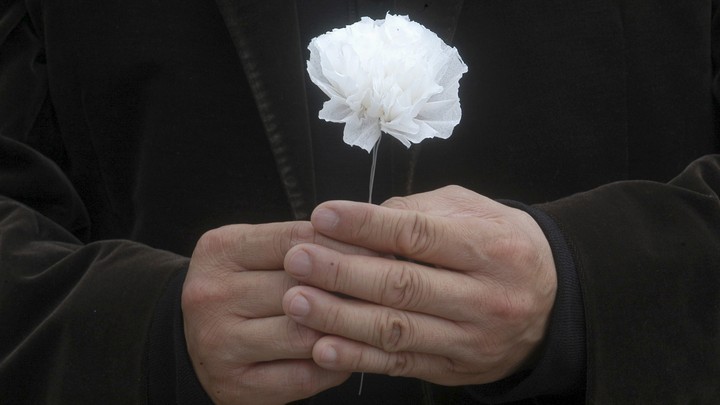 Our life is infinity improbable, yet here we are in this universe and we are neither unique nor we are completely insignificant. There is a beginning and an end to our universe that is our birth and our death and in between we create emotions, happiness, connections and memories. It's true we often see death as a stranger, an unvited guest, yet it's only the truth.
Whether you are rich or poor, wealth cannot save you from death. Whether you are handsome and beautiful or ugly, your beauty and physical apperance can't save you from death since death is not a cheater like people but it is only the truth. Death is not for one, not for two but death is true which is for everyone.
When we die, we don't have any right or power to take our loved and dear ones and wealth with us, we have to leave everything and everyone behind and even our body turns into ashes. We are just temporary guest in this samsara and our life is like a candle, we never know when will the wind of death blow on us so live your uncertainty life with love, not hatred, good deeds, not bad deeds, humanity, not animal-like behaviours and always be ready to face the only truth-death.
Death is the loss of someone which brings melancholy, pain and tears to their loved and dear ones. Dying is something which no one wants to do but everyone has to do eventually. Dh is harsh, cruel and a source of infinite grief but it's only the truth which everyone has to face
Death is the loss of someone which brings melancholy, pain and tears to their loved and dear ones. Dying is something which no one wants to do but everyone has to do eventually. Dh is harsh, cruel and a source of infinite grief but it's only the truth which everyone has to face
Death is the loss of someone which brings melancholy, pain and tears to their loved and dear ones. Dying is something which no one wants to do but everyone has to do eventually. Dh is harsh, cruel and a source of infinite grief but it's only the truth which everyone has to face
Death is the loss of someone which brings melancholy, pain and tears to their loved and dear ones. Dying is something which no one wants to do but everyone has to do eventually. Dh is harsh, cruel and a source of infinite grief but it's only the truth which everyone has to face
Death is the loss of someone which brings melancholy, pain and tears to their loved and dear ones. Dying is something which no one wants to do but everyone has to do eventually. Dh is harsh, cruel and a source of infinite grief but it's only the truth which everyone has to face
Death is the loss of someone which brings melancholy, pain and tears to their loved and dear ones. Dying is something which no one wants to do but everyone has to do eventually. Dh is harsh, cruel and a source of infinite grief but it's only the truth which everyone has to face
Death is the loss of someone which brings melancholy, pain and tears to their loved and dear ones. Dying is something which no one wants to do but everyone has to do eventually. Dh is harsh, cruel and a source of infinite grief but it's only the truth which everyone has to face
Death is the loss of someone which brings melancholy, pain and tears to their loved and dear ones. Dying is something which no one wants to do but everyone has to do eventually. Dh is harsh, cruel and a source of infinite grief but it's only the truth which everyone has to face
Death is the loss of someone which brings melancholy, pain and tears to their loved and dear ones. Dying is something which no one wants to do but everyone has to do eventually. Dh is harsh, cruel and a source of infinite grief but it's only the truth which everyone has to face
Death is the loss of someone which brings melancholy, pain and tears to their loved and dear ones. Dying is something which no one wants to do but everyone has to do eventually. Dh is harsh, cruel and a source of infinite grief but it's only the truth which everyone has to face
Death is the loss of someone which brings melancholy, pain and tears to their loved and dear ones. Dying is something which no one wants to do but everyone has to do eventually. Dh is harsh, cruel and a source of infinite grief but it's only the truth which everyone has to face
Death is the loss of someone which brings melancholy, pain and tears to their loved and dear ones. Dying is something which no one wants to do but everyone has to do eventually. Dh is harsh, cruel and a source of infinite grief but it's only the truth which everyone has to face
Death is the loss of someone which brings melancholy, pain and tears to their loved and dear ones. Dying is something which no one wants to do but everyone has to do eventually. Dh is harsh, cruel and a source of infinite grief but it's only the truth which everyone has to face
Death is the loss of someone which brings melancholy, pain and tears to their loved and dear ones. Dying is something which no one wants to do but everyone has to do eventually. Dh is harsh, cruel and a source of infinite grief but it's only the truth which everyone has to face
Death is the loss of someone which brings melancholy, pain and tears to their loved and dear ones. Dying is something which no one wants to do but everyone has to do eventually. Dh is harsh, cruel and a source of infinite grief but it's only the truth which everyone has to face
Death is the loss of someone which brings melancholy, pain and tears to their loved and dear ones. Dying is something which no one wants to do but everyone has to do eventually. Dh is harsh, cruel and a source of infinite grief but it's only the truth which everyone has to face
Death is the loss of someone which brings melancholy, pain and tears to their loved and dear ones. Dying is something which no one wants to do but everyone has to do eventually. Dh is harsh, cruel and a source of infinite grief but it's only the truth which everyone has to face
Death is the loss of someone which brings melancholy, pain and tears to their loved and dear ones. Dying is something which no one wants to do but everyone has to do eventually. Dh is harsh, cruel and a source of infinite grief but it's only the truth which everyone has to face
Death is the loss of someone which brings melancholy, pain and tears to their loved and dear ones. Dying is something which no one wants to do but everyone has to do eventually. Dh is harsh, cruel and a source of infinite grief but it's only the truth which everyone has to face
Death is the loss of someone which brings melancholy, pain and tears to their loved and dear ones. Dying is something which no one wants to do but everyone has to do eventually. Dh is harsh, cruel and a source of infinite grief but it's only the truth which everyone has to face
Death is the loss of someone which brings melancholy, pain and tears to their loved and dear ones. Dying is something which no one wants to do but everyone has to do eventually. Dh is harsh, cruel and a source of infinite grief but it's only the truth which everyone has to face
Death is the loss of someone which brings melancholy, pain and tears to their loved and dear ones. Dying is something which no one wants to do but everyone has to do eventually. Dh is harsh, cruel and a source of infinite grief but it's only the truth which everyone has to face
Death is the loss of someone which brings melancholy, pain and tears to their loved and dear ones. Dying is something which no one wants to do but everyone has to do eventually. Dh is harsh, cruel and a source of infinite grief but it's only the truth which everyone has to face
Death is the loss of someone which brings melancholy, pain and tears to their loved and dear ones. Dying is something which no one wants to do but everyone has to do eventually. Dh is harsh, cruel and a source of infinite grief but it's only the truth which everyone has to face
Death is the loss of someone which brings melancholy, pain and tears to their loved and dear ones. Dying is something which no one wants to do but everyone has to do eventually. Dh is harsh, cruel and a source of infinite grief but it's only the truth which everyone has to face
Death is the loss of someone which brings melancholy, pain and tears to their loved and dear ones. Dying is something which no one wants to do but everyone has to do eventually. Dh is harsh, cruel and a source of infinite grief but it's only the truth which everyone has to face
Death is the loss of someone which brings melancholy, pain and tears to their loved and dear ones. Dying is something which no one wants to do but everyone has to do eventually. Dh is harsh, cruel and a source of infinite grief but it's only the truth which everyone has to face
Death is the loss of someone which brings melancholy, pain and tears to their loved and dear ones. Dying is something which no one wants to do but everyone has to do eventually. Dh is harsh, cruel and a source of infinite grief but it's only the truth which everyone has to face
Death is the loss of someone which brings melancholy, pain and tears to their loved and dear ones. Dying is something which no one wants to do but everyone has to do eventually. Dh is harsh, cruel and a source of infinite grief but it's only the truth which everyone has to face
Death is the loss of someone which brings melancholy, pain and tears to their loved and dear ones. Dying is something which no one wants to do but everyone has to do eventually. Dh is harsh, cruel and a source of infinite grief but it's only the truth which everyone has to face
Death is the loss of someone which brings melancholy, pain and tears to their loved and dear ones. Dying is something which no one wants to do but everyone has to do eventually. Dh is harsh, cruel and a source of infinite grief but it's only the truth which everyone has to face
Death is the loss of someone which brings melancholy, pain and tears to their loved and dear ones. Dying is something which no one wants to do but everyone has to do eventually. Dh is harsh, cruel and a source of infinite grief but it's only the truth which everyone has to face
Death is the loss of someone which brings melancholy, pain and tears to their loved and dear ones. Dying is something which no one wants to do but everyone has to do eventually. Dh is harsh, cruel and a source of infinite grief but it's only the truth which everyone has to face
Death is the loss of someone which brings melancholy, pain and tears to their loved and dear ones. Dying is something which no one wants to do but everyone has to do eventually. Dh is harsh, cruel and a source of infinite grief but it's only the truth which everyone has to face
Death is the loss of someone which brings melancholy, pain and tears to their loved and dear ones. Dying is something which no one wants to do but everyone has to do eventually. Dh is harsh, cruel and a source of infinite grief but it's only the truth which everyone has to face
Death is the loss of someone which brings melancholy, pain and tears to their loved and dear ones. Dying is something which no one wants to do but everyone has to do eventually. Dh is harsh, cruel and a source of infinite grief but it's only the truth which everyone has to face
Death is the loss of someone which brings melancholy, pain and tears to their loved and dear ones. Dying is something which no one wants to do but everyone has to do eventually. Dh is harsh, cruel and a source of infinite grief but it's only the truth which everyone has to face
Death is the loss of someone which brings melancholy, pain and tears to their loved and dear ones. Dying is something which no one wants to do but everyone has to do eventually. Dh is harsh, cruel and a source of infinite grief but it's only the truth which everyone has to face
Death is the loss of someone which brings melancholy, pain and tears to their loved and dear ones. Dying is something which no one wants to do but everyone has to do eventually. Dh is harsh, cruel and a source of infinite grief but it's only the truth which everyone has to face
Death is the loss of someone which brings melancholy, pain and tears to their loved and dear ones. Dying is something which no one wants to do but everyone has to do eventually. Dh is harsh, cruel and a source of infinite grief but it's only the truth which everyone has to face
Death is the loss of someone which brings melancholy, pain and tears to their loved and dear ones. Dying is something which no one wants to do but everyone has to do eventually. Dh is harsh, cruel and a source of infinite grief but it's only the truth which everyone has to face
Pema Wangmo
Pema Wangmo is a driven university student in a Bhutanese College. From high school, she developed high interest in reading and writing so she started her own page last year in 2019 where she writes various kinds of content such as poems, stories and short articles to spread positivity