Can you believe it – 5 years already? Well, here we are celebrating 5 Years of Stranger Things! Join us as we look back at the journey so far!
The world famous horror sci-fi series on Netflix created by the Duffer Brothers graced us 5 years ago today. The shows main focus is the mysterious girl 'Eleven' and the supernatural dimension known as the Upside Down.
The Binge-Gorgons!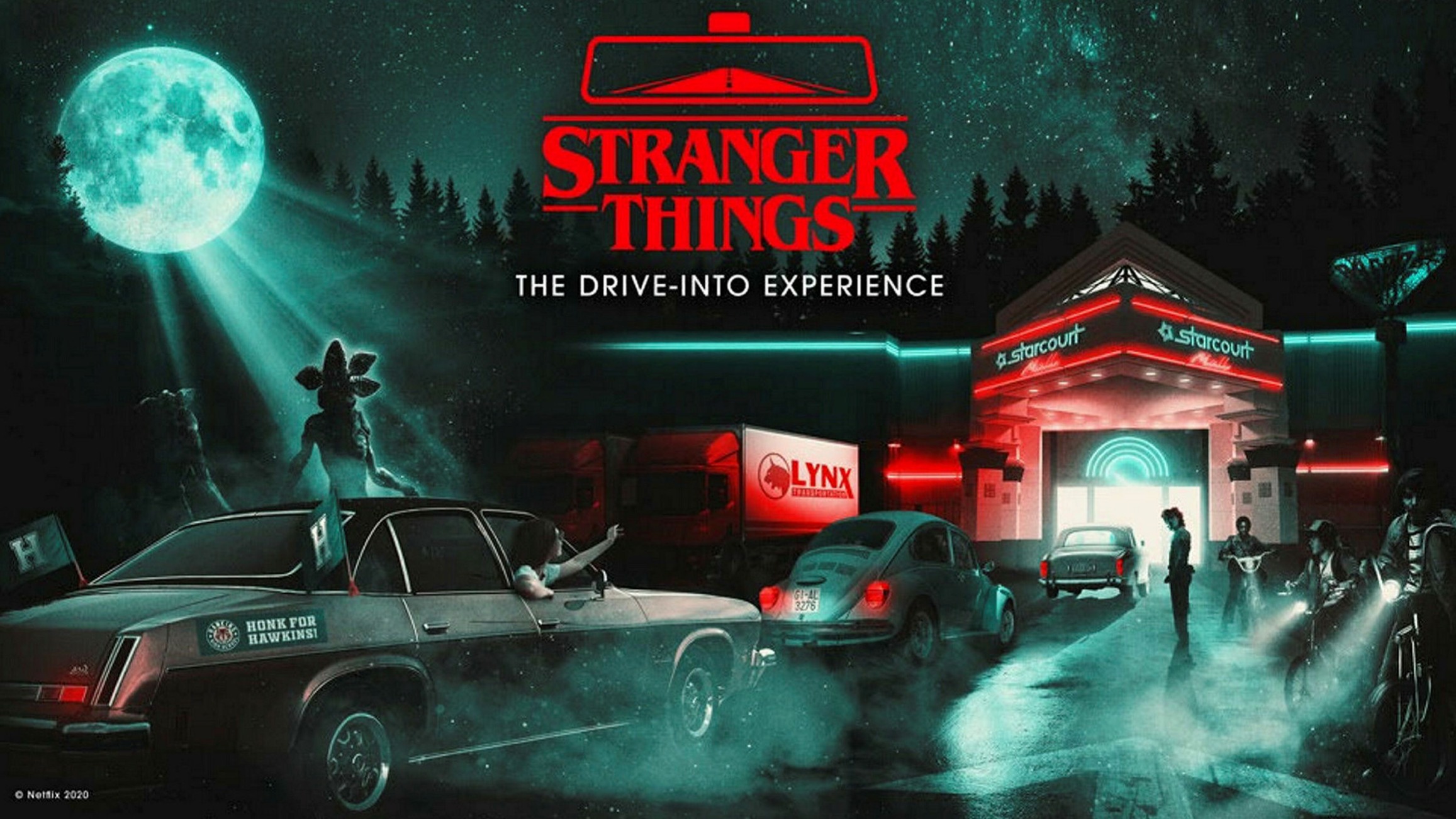 Within the first 35 days of the first season coming out, the show had become the third most-watched season of Netflix original content in the U.S and broke previous viewing records for Netflix, with 40.7 million households having watched the show in its first four days, and 18.2 million already watched the entire series within that timeframe.
Aside from the mass positive response from the average consumers, Stranger Things received a whopping 97%, 94% and 89% rating from Rotten Tomatoes for Season 1-3 respectively. All of these ratings indefinitely lead to the show to develop a loyal fanbase on an international level.
The Ensemble Cast
The show's main focus is on 5 main characters that we follow all the way from Season 1 all the way to present day. However, there are a few characters that also have an active role in the plot of the show that we cannot forget about!
Finn Woffhard – Mike Wheeler
Millie Bobby Brown – Eleven
Gaten Matarazzo – Dustin Henderson
Caleb McLaughlin – Lucas Sinclair
Noah Schnapp – Will Byers
Natalia Dyer – Nancy Wheeler
Joe Keery – Steve Harrington
Charlie Heaton – Jonathan Byers
David Harbour – Jim Hopper
Upside Down/ Montauk?
There are not a lot of books or movies about demons from the 'Upside Down'. However, the show is based on real-life conspiracy theories about the United States government conducting reality-bending experiments on children known as the Montauk Project.
The experiences Eleven endures in the facility is similar to the alleged events that took place in the Montauk Project. To add to that, the show was also initially meant to be called 'Montauk'.
Awards and Nominations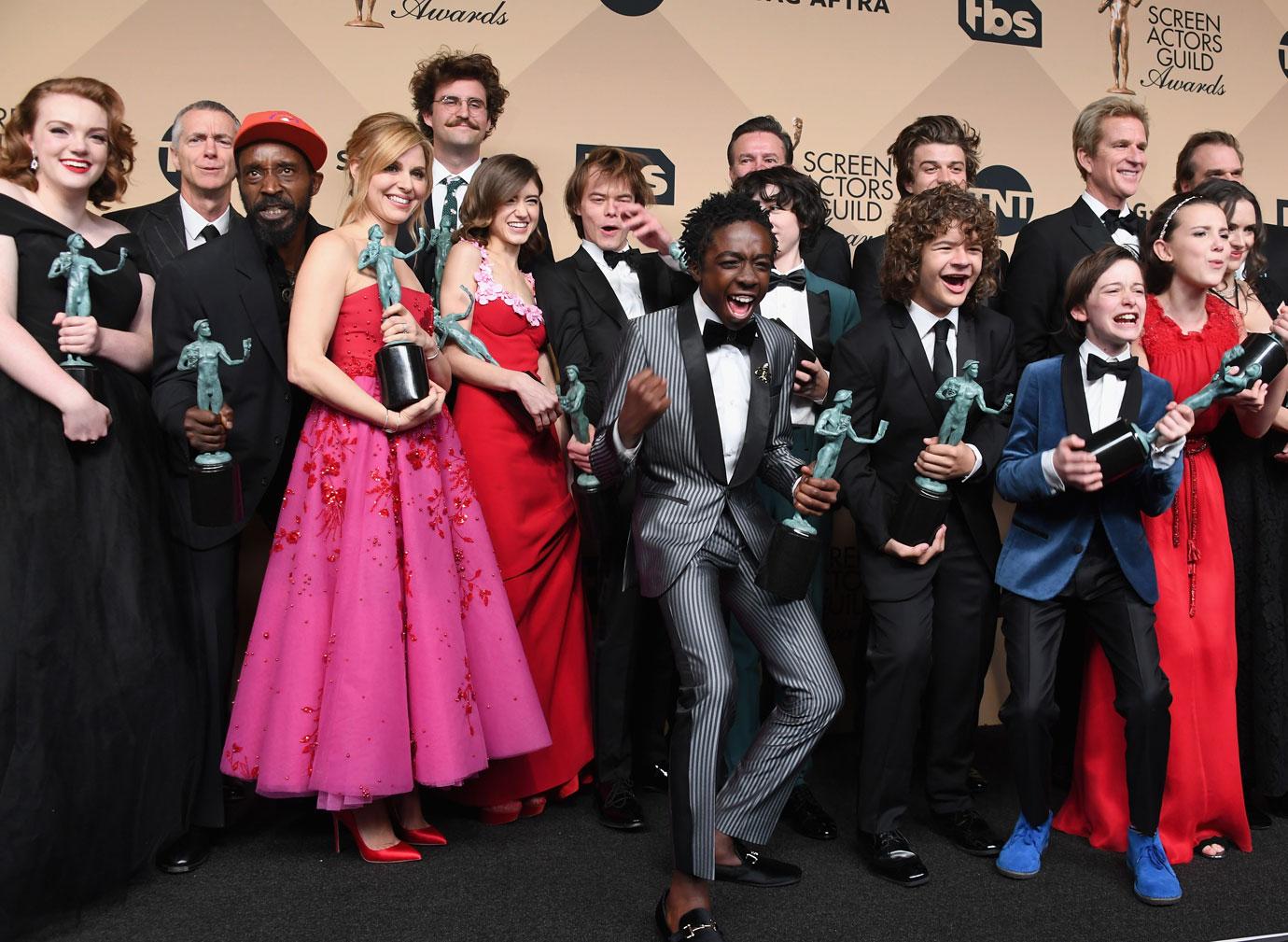 It is no surprise with this level of international success that they have been nominated for several awards as well as also winning multiple awards such as:
10 Primetime Emmy Award Nominations; 7 Won
4 Golden Globe Nominations
Screen Actors Guild Award for Outstanding Performance by an Ensemble in a Drama Series
Casts have also won several individual awards.
Check out the entire list of awards the show bagged, right below!
When's the next one coming?
After leaving viewers on a cliffhanger in Season 3, fans have eagerly been waiting for the next season. After speculating release dates for the next season, David Harbour revealed that Stranger Things 4 was scheduled to be released in early 2021.
But with multiple show productions being affected by the pandemic since 2020, it can be expected that the show returns mid-2021.
Read more Celebrity and Culture at The Teen Pop Magazine!
Within the first 35 days of the first season coming out, the show had become the third most-watched season of Netflix original content in the U.S and broke previous viewing records for Netflix, with 40.7 million households having watched the show in its first four days, and 18.2 million already watched the entire series within that timeframe.stranger
Within the first 35 days of the first season coming out, the show had become the third most-watched season of Netflix original content in the U.S and broke previous viewing records for Netflix, with 40.7 million households having watched the show in its first four days, and 18.2 million already watched the entire series within that timeframe.stranger
Within the first 35 days of the first season coming out, the show had become the third most-watched season of Netflix original content in the U.S and broke previous viewing records for Netflix, with 40.7 million households having watched the show in its first four days, and 18.2 million already watched the entire series within that timeframe.stranger
Within the first 35 days of the first season coming out, the show had become the third most-watched season of Netflix original content in the U.S and broke previous viewing records for Netflix, with 40.7 million households having watched the show in its first four days, and 18.2 million already watched the entire series within that timeframe.stranger
Within the first 35 days of the first season coming out, the show had become the third most-watched season of Netflix original content in the U.S and broke previous viewing records for Netflix, with 40.7 million households having watched the show in its first four days, and 18.2 million already watched the entire series within that timeframe.stranger
Within the first 35 days of the first season coming out, the show had become the third most-watched season of Netflix original content in the U.S and broke previous viewing records for Netflix, with 40.7 million households having watched the show in its first four days, and 18.2 million already watched the entire series within that timeframe.stranger
Within the first 35 days of the first season coming out, the show had become the third most-watched season of Netflix original content in the U.S and broke previous viewing records for Netflix, with 40.7 million households having watched the show in its first four days, and 18.2 million already watched the entire series within that timeframe.stranger
Within the first 35 days of the first season coming out, the show had become the third most-watched season of Netflix original content in the U.S and broke previous viewing records for Netflix, with 40.7 million households having watched the show in its first four days, and 18.2 million already watched the entire series within that timeframe.stranger
Within the first 35 days of the first season coming out, the show had become the third most-watched season of Netflix original content in the U.S and broke previous viewing records for Netflix, with 40.7 million households having watched the show in its first four days, and 18.2 million already watched the entire series within that timeframe.stranger
Within the first 35 days of the first season coming out, the show had become the third most-watched season of Netflix original content in the U.S and broke previous viewing records for Netflix, with 40.7 million households having watched the show in its first four days, and 18.2 million already watched the entire series within that timeframe.stranger
Within the first 35 days of the first season coming out, the show had become the third most-watched season of Netflix original content in the U.S and broke previous viewing records for Netflix, with 40.7 million households having watched the show in its first four days, and 18.2 million already watched the entire series within that timeframe.stranger
Within the first 35 days of the first season coming out, the show had become the third most-watched season of Netflix original content in the U.S and broke previous viewing records for Netflix, with 40.7 million households having watched the show in its first four days, and 18.2 million already watched the entire series within that timeframe.stranger
Within the first 35 days of the first season coming out, the show had become the third most-watched season of Netflix original content in the U.S and broke previous viewing records for Netflix, with 40.7 million households having watched the show in its first four days, and 18.2 million already watched the entire series within that timeframe.stranger
Within the first 35 days of the first season coming out, the show had become the third most-watched season of Netflix original content in the U.S and broke previous viewing records for Netflix, with 40.7 million households having watched the show in its first four days, and 18.2 million already watched the entire series within that timeframe.stranger
Within the first 35 days of the first season coming out, the show had become the third most-watched season of Netflix original content in the U.S and broke previous viewing records for Netflix, with 40.7 million households having watched the show in its first four days, and 18.2 million already watched the entire series within that timeframe.stranger
Within the first 35 days of the first season coming out, the show had become the third most-watched season of Netflix original content in the U.S and broke previous viewing records for Netflix, with 40.7 million households having watched the show in its first four days, and 18.2 million already watched the entire series within that timeframe.stranger
Within the first 35 days of the first season coming out, the show had become the third most-watched season of Netflix original content in the U.S and broke previous viewing records for Netflix, with 40.7 million households having watched the show in its first four days, and 18.2 million already watched the entire series within that timeframe.stranger
Within the first 35 days of the first season coming out, the show had become the third most-watched season of Netflix original content in the U.S and broke previous viewing records for Netflix, with 40.7 million households having watched the show in its first four days, and 18.2 million already watched the entire series within that timeframe.stranger
Within the first 35 days of the first season coming out, the show had become the third most-watched season of Netflix original content in the U.S and broke previous viewing records for Netflix, with 40.7 million households having watched the show in its first four days, and 18.2 million already watched the entire series within that timeframe.stranger
Within the first 35 days of the first season coming out, the show had become the third most-watched season of Netflix original content in the U.S and broke previous viewing records for Netflix, with 40.7 million households having watched the show in its first four days, and 18.2 million already watched the entire series within that timeframe.stranger
Within the first 35 days of the first season coming out, the show had become the third most-watched season of Netflix original content in the U.S and broke previous viewing records for Netflix, with 40.7 million households having watched the show in its first four days, and 18.2 million already watched the entire series within that timeframe.stranger
Within the first 35 days of the first season coming out, the show had become the third most-watched season of Netflix original content in the U.S and broke previous viewing records for Netflix, with 40.7 million households having watched the show in its first four days, and 18.2 million already watched the entire series within that timeframe.stranger
See Also
Within the first 35 days of the first season coming out, the show had become the third most-watched season of Netflix original content in the U.S and broke previous viewing records for Netflix, with 40.7 million households having watched the show in its first four days, and 18.2 million already watched the entire series within that timeframe.stranger
Within the first 35 days of the first season coming out, the show had become the third most-watched season of Netflix original content in the U.S and broke previous viewing records for Netflix, with 40.7 million households having watched the show in its first four days, and 18.2 million already watched the entire series within that timeframe.stranger
Within the first 35 days of the first season coming out, the show had become the third most-watched season of Netflix original content in the U.S and broke previous viewing records for Netflix, with 40.7 million households having watched the show in its first four days, and 18.2 million already watched the entire series within that timeframe.stranger
Within the first 35 days of the first season coming out, the show had become the third most-watched season of Netflix original content in the U.S and broke previous viewing records for Netflix, with 40.7 million households having watched the show in its first four days, and 18.2 million already watched the entire series within that timeframe.stranger
Within the first 35 days of the first season coming out, the show had become the third most-watched season of Netflix original content in the U.S and broke previous viewing records for Netflix, with 40.7 million households having watched the show in its first four days, and 18.2 million already watched the entire series within that timeframe.stranger
Within the first 35 days of the first season coming out, the show had become the third most-watched season of Netflix original content in the U.S and broke previous viewing records for Netflix, with 40.7 million households having watched the show in its first four days, and 18.2 million already watched the entire series within that timeframe.stranger
Within the first 35 days of the first season coming out, the show had become the third most-watched season of Netflix original content in the U.S and broke previous viewing records for Netflix, with 40.7 million households having watched the show in its first four days, and 18.2 million already watched the entire series within that timeframe.stranger
Within the first 35 days of the first season coming out, the show had become the third most-watched season of Netflix original content in the U.S and broke previous viewing records for Netflix, with 40.7 million households having watched the show in its first four days, and 18.2 million already watched the entire series within that timeframe.stranger
Within the first 35 days of the first season coming out, the show had become the third most-watched season of Netflix original content in the U.S and broke previous viewing records for Netflix, with 40.7 million households having watched the show in its first four days, and 18.2 million already watched the entire series within that timeframe.stranger
Within the first 35 days of the first season coming out, the show had become the third most-watched season of Netflix original content in the U.S and broke previous viewing records for Netflix, with 40.7 million households having watched the show in its first four days, and 18.2 million already watched the entire series within that timeframe.stranger
Within the first 35 days of the first season coming out, the show had become the third most-watched season of Netflix original content in the U.S and broke previous viewing records for Netflix, with 40.7 million households having watched the show in its first four days, and 18.2 million already watched the entire series within that timeframe.stranger
Within the first 35 days of the first season coming out, the show had become the third most-watched season of Netflix original content in the U.S and broke previous viewing records for Netflix, with 40.7 million households having watched the show in its first four days, and 18.2 million already watched the entire series within that timeframe.stranger
Within the first 35 days of the first season coming out, the show had become the third most-watched season of Netflix original content in the U.S and broke previous viewing records for Netflix, with 40.7 million households having watched the show in its first four days, and 18.2 million already watched the entire series within that timeframe.stranger
Within the first 35 days of the first season coming out, the show had become the third most-watched season of Netflix original content in the U.S and broke previous viewing records for Netflix, with 40.7 million households having watched the show in its first four days, and 18.2 million already watched the entire series within that timeframe.stranger
Within the first 35 days of the first season coming out, the show had become the third most-watched season of Netflix original content in the U.S and broke previous viewing records for Netflix, with 40.7 million households having watched the show in its first four days, and 18.2 million already watched the entire series within that timeframe.stranger
Within the first 35 days of the first season coming out, the show had become the third most-watched season of Netflix original content in the U.S and broke previous viewing records for Netflix, with 40.7 million households having watched the show in its first four days, and 18.2 million already watched the entire series within that timeframe.stranger
Within the first 35 days of the first season coming out, the show had become the third most-watched season of Netflix original content in the U.S and broke previous viewing records for Netflix, with 40.7 million households having watched the show in its first four days, and 18.2 million already watched the entire series within that timeframe.stranger